Stay in the know about wildlife, water quality, and ecosystems on Sanibel and Captiva Islands and in Southwest Florida
Rare Iceland Gull Sighted on Sanibel
February 25, 2021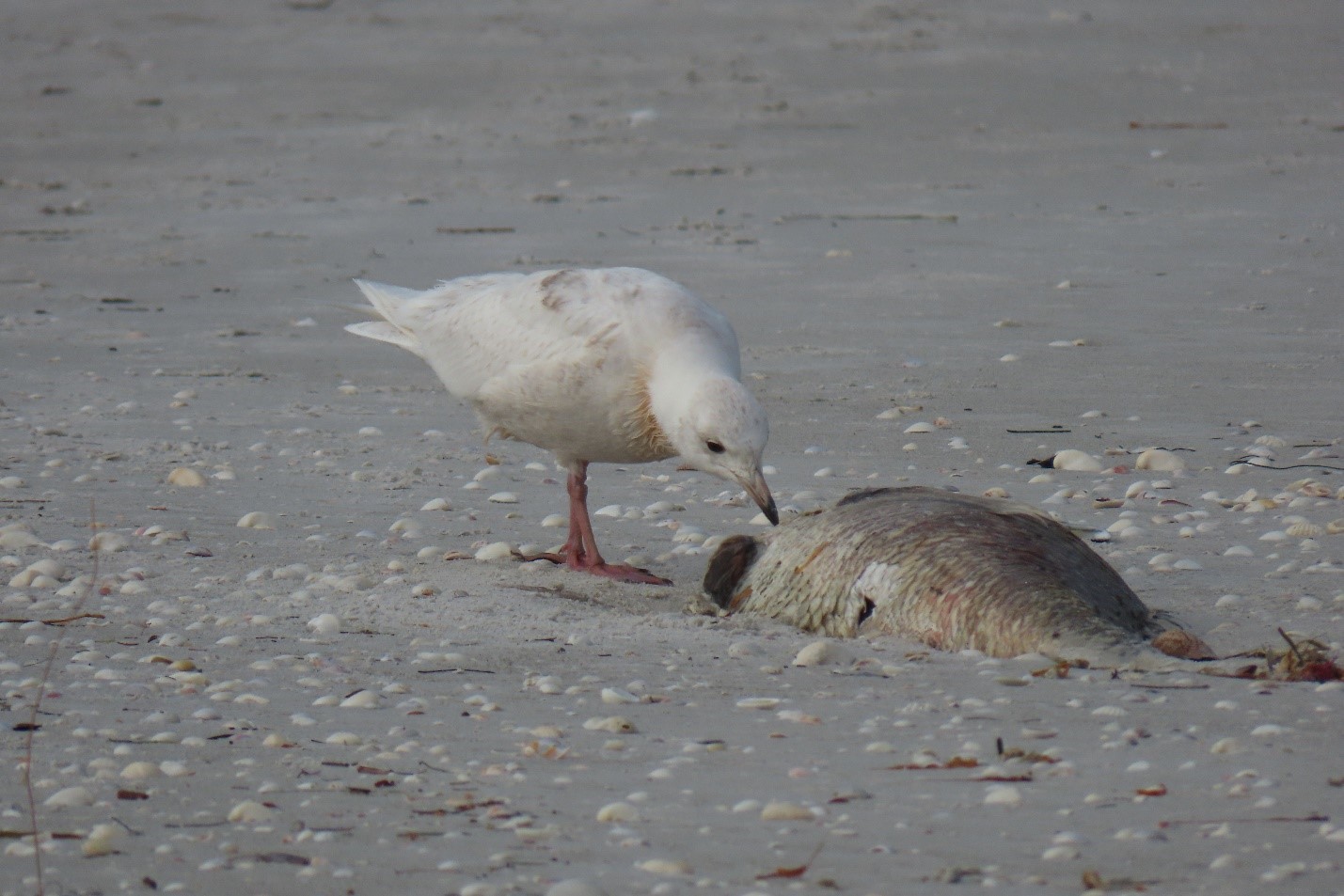 SCCF staff and volunteers participated in the 13th Annual Florida Winter Shorebird Survey to better understand the winter distribution of shorebirds and seabirds and identify long-term trends or changes in winter populations. Staff counted 2,443 individuals of 25 different species.
One of the most interesting, and unexpected, observations was an all-white gull on the East End on Monday, Feb. 8. Staff took several photographs of it before moving on to help an injured pelican. Upon closer inspection of the photographs later and consultation with local birders and experts, the bird was determined to be an Iceland gull
(Larus glaucoides)
, an extremely rare Florida visitor, said SCCF Shorebird Biologist Audrey Albrecht.
Iceland gulls nest in Arctic Canada and are typically not seen this far south in the winter. The bird had an orange mark on its neck, which could be related to an injury or some type of staining, Albrecht said.
Several banded birds were observed as well, including this 20-year-old banded royal tern. It was banded as a chick with number 814-48719 in Lola, North Carolina, in July 2001.
"Unfortunately, several sick and dead royal terns were observed as well," Albrecht noted. "SCCF is working closely with partner agencies including CROW, Florida Fish & Wildlife Conservation Commission, and the City of Sanibel to monitor conditions affecting these birds."
These numbers account for the highest numbers of individuals per species in the survey.

Please email any questions related to our shorebirds or any unusual sightings to shorebirds@sccf.org.