Stay in the know about wildlife, water quality, and ecosystems on Sanibel and Captiva Islands and in Southwest Florida
Rae Ann Wessel Named Conservationist of the Year
February 25, 2021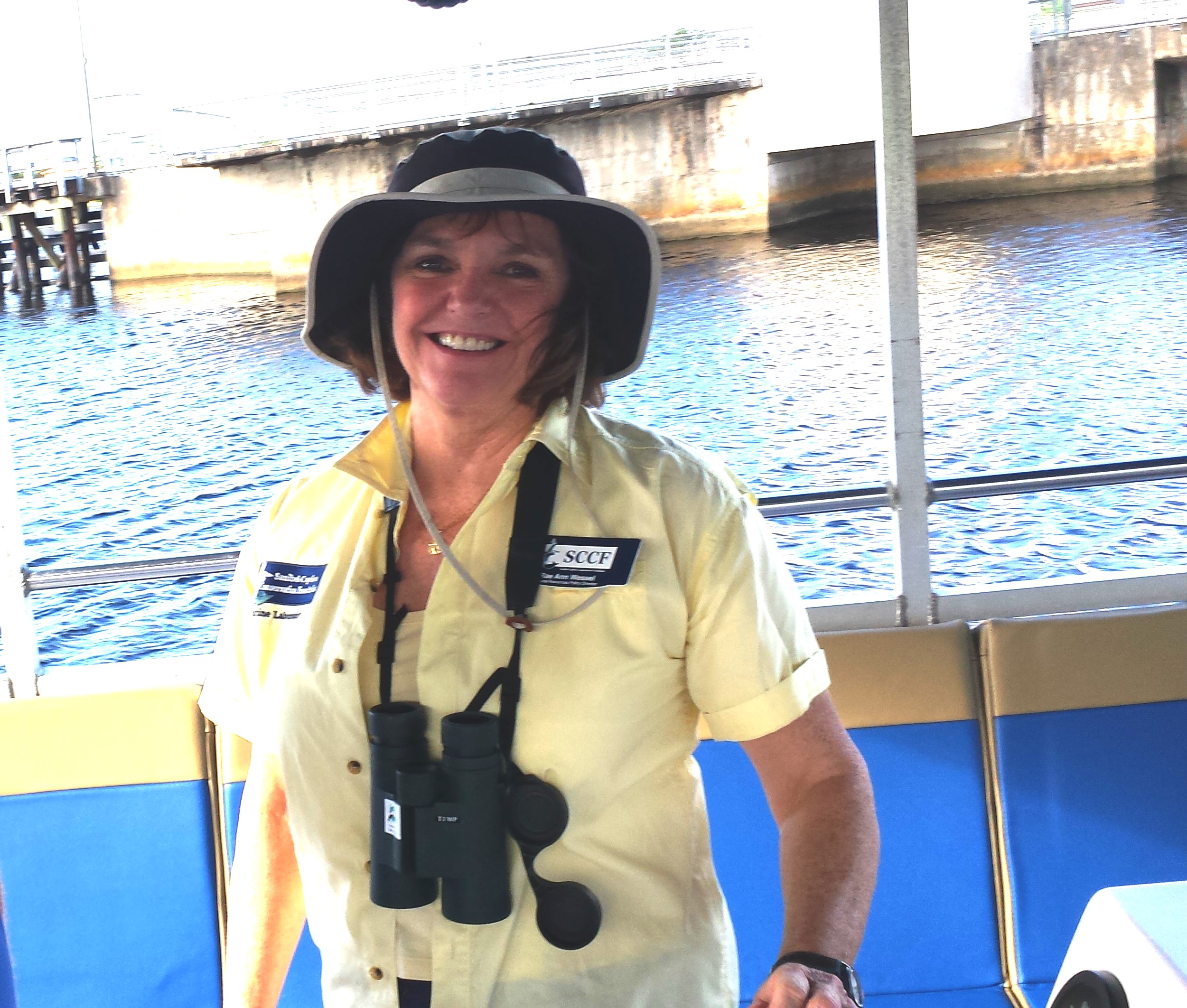 36th Annual Everglades Conference
By Leah Reidenbach, Research & Policy Associate
Rae Ann Wessel, SCCF's retired Natural Resource Policy Director, received the 2021 Conservationist of the Year Award during the 36th Annual Everglades Coalition Conference last week.
Wessel was on staff at SCCF from 2006 to 2020 and currently serves on the Lee County Conservation Lands Program Advisory Board.
"No one does this work alone," she said. "We all know it takes partnerships, relationship building, and trust to make sure we can achieve goals that are for the common good, not just for individual benefits."
SCCF is part of the Everglades Coalition, an alliance of more than 60 conservation and environmental organizations dedicated to Everglades restoration. Every year, members of the Coalition meet to discuss current issues, network with other members and conservation leaders, and provide information on the past, present, and future of Everglades restoration.
The 36th Annual Everglades Coalition Conference was held virtually Feb. 2 to Feb. 5 with the theme "Equitable Everglades." SCCF's Environmental Policy staff participated in discussions that elevated the issues of equity, particularly in terms of balancing the benefits and burdens of Everglades restoration, as well climate justice and community engagement. SCCF staff reviewed the history of the past 20 years of the largest ecosystem restoration project in the world, from its federal authorization in 2000 to today, and emphasized the need for funding to complete the projects.
A variety of topics were covered across 12 sessions, including lake management schedules, algal blooms, forgotten stories and current voices of frontline communities around the Everglades, climate change, and the media's perspective on environmental reporting. Political leaders connected with the Coalition through prerecorded video messages by Congressmembers Lois Frankel, Ted Deutch, Marco Rubio, and Charlie Crist, a live speech by Florida Commissioner of Agriculture Nikki Fried, and a thoughtful panel discussion on climate justice led by Miami-Dade County Commissioner Daniella Levine Cava.
Wessel was recognized for her dedication and leadership within the Everglades Coalition, her ability to engage diverse perspectives, and for sharing her expert knowledge of the Caloosahatchee oxbows, history, and cultural heritage on her boat tours. She has championed the Everglades for decades and used her passion to educate the public and policymakers. Her advocacy and leadership continue to shed light on issues impacting the Caloosahatchee estuary.
"The hallmark of this Coalition serves as a model for what people can do when they decide to come together and work together through the issues," Wessel said. "I add my voice to those who are excited about the progress and what is happening [with Everglades restoration]."
Former U.S. Representative Francis Rooney of Naples received the 2021 Public Service Award.