Stay in the know about wildlife, water quality, and ecosystems on Sanibel and Captiva Islands and in Southwest Florida
January Shorebird Monitoring Finds Unusual Gulls
February 3, 2021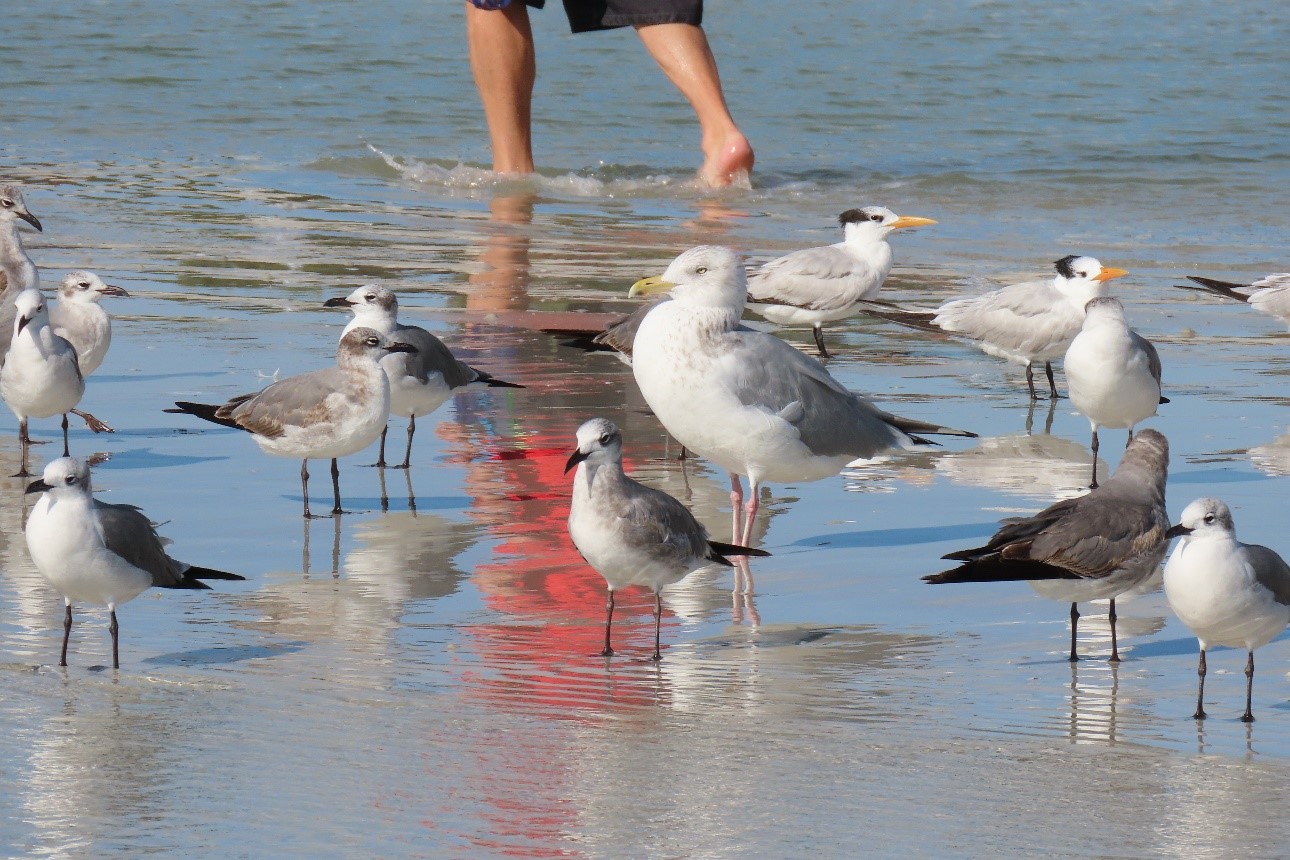 SCCF's January monthly shorebird surveys of Sanibel and Captiva's gulf beaches yielded a couple of interesting surprises.
One of the most exciting finds on Sanibel were Bonaparte's gulls
(Chroicocephalus philadelphia)
, pictured here, which are not like other gulls. These small, pink-legged gulls can be seen in small numbers around the islands during the winter months.
They nest near water in forests in northern Canada and eat insects during the breeding season. Though they sometimes nest on the ground, they also nest in trees, which is unusual among gulls. In the winter, they can be found along the coast and on lakes and rivers. They are small and agile, and employ a variety of foraging techniques, sometimes acting more like a tern than a gull.
"If you are walking along the water's edge and see gulls foraging in the surf close to shore, they could be Bonaparte's gulls," said SCCF Coastal Wildlife Manager Audrey Albrecht.
Another interesting find was an adult herring gull
(Larus argentatus)
, identifiable by its pale gray back, pink legs, and massive stature in comparison to the far more common laughing gulls and royal terns pictured here with one.
"Though herring gulls are not uncommon, we typically see more juveniles than adults," Albrecht said.
In January, a total of 1,403 individuals of 28 different species were observed. There were lower numbers of some shorebird species compared with years past, but this may be explained by the presence of large flocks of shorebirds foraging recently on the exposed mudflats in San Carlos Bay (seen from the road as you approach the causeway).