Stay in the know about wildlife, water quality, and ecosystems on Sanibel and Captiva Islands and in Southwest Florida
Skyblue Clustervine Blooms Profusely in Winter
December 4, 2020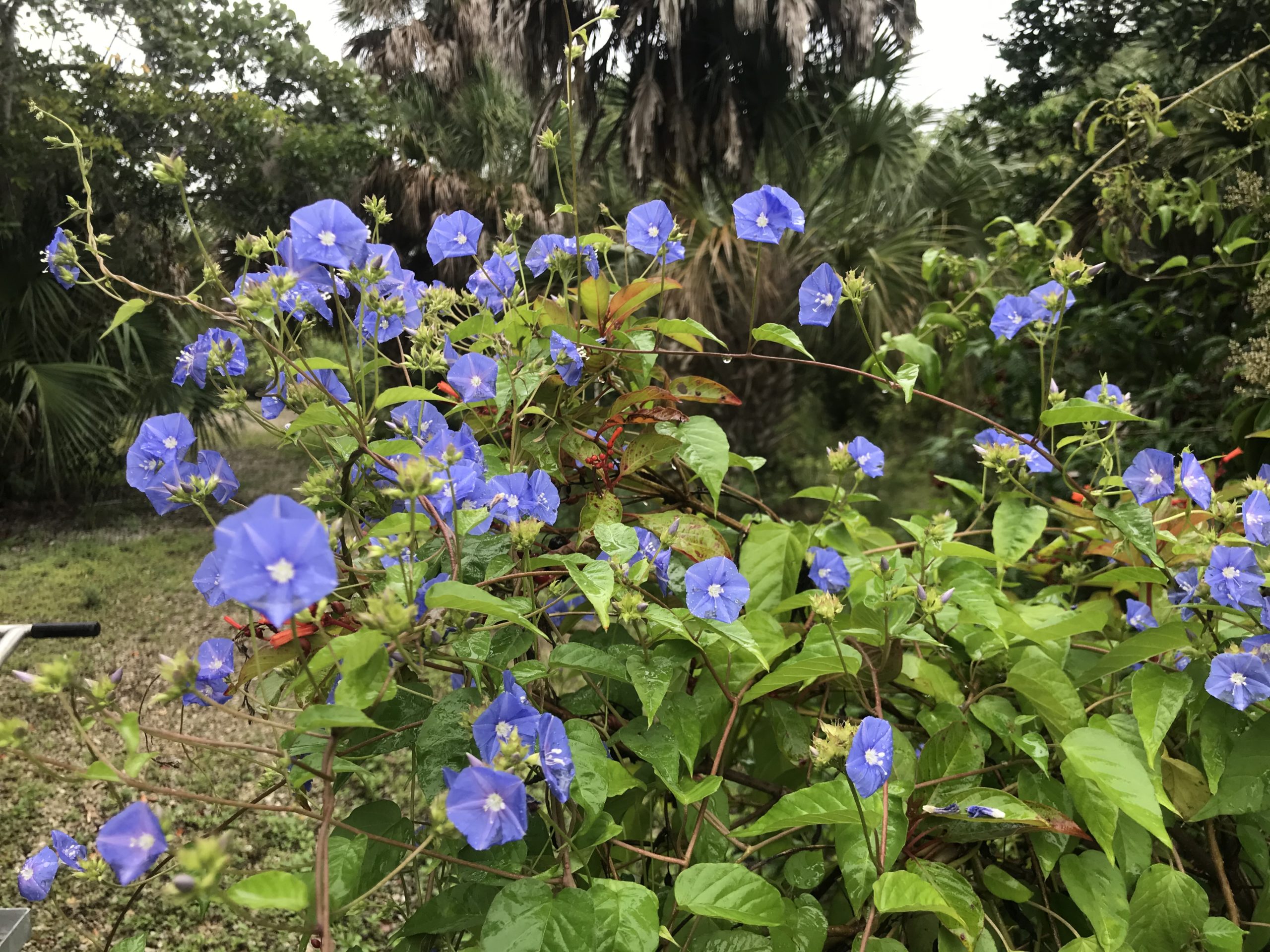 Skyblue clustervine (Jacquemontia pentanthos) is native to south Florida. This vine likes to grow in full sun or light shade and is part of the morning glory Convolvulaceae family. The beautiful blooms open in the morning and die by evening.
The flowers are full of nectar and attract many pollinators. You can tell which bees have visited the skyblue clustervine because they will be covered in white pollen!
This vine blooms year-round but more profusely in the winter months making it perfect for our seasonal visitors.
At the Bailey Homestead gardens, we have it growing as a ground cover and up a trellis. The many bright blue flowers and ease of growing make this vine a show stopper.
The Native Landscapes & Garden Center at the Bailey Homestead Preserve is open Tuesday, Wednesday, and Thursday from 10am to 3pm. We also continue to offer contactless deliveries and curbside pickup. On-island deliveries are made on Wednesdays and curbside pickup is also on Wednesdays, from 2 to 3pm. Simply place your order online by midnight on Tuesday for pickup or delivery that Wednesday.
Click here to shop online.