Stay in the know about wildlife, water quality, and ecosystems on Sanibel and Captiva Islands and in Southwest Florida
Sharing Gratitude for our Sea Turtle Volunteers
December 4, 2020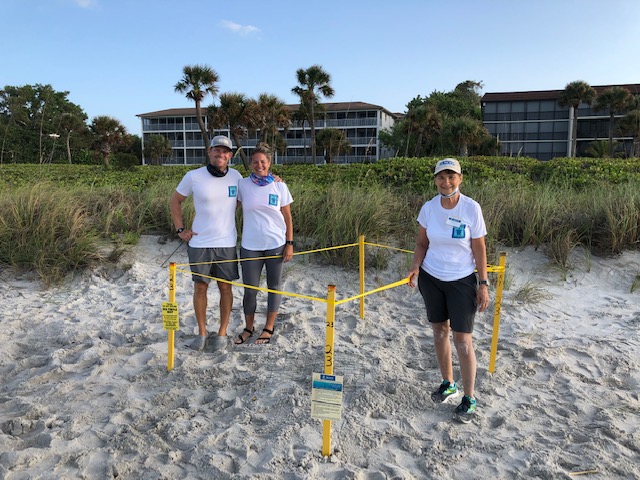 During the 2020 season, SCCF's team of volunteers contributed a total of 3,356.5 hours toward sea turtle conservation. In terms of 40-hour work weeks, that equates to nearly 84 weeks!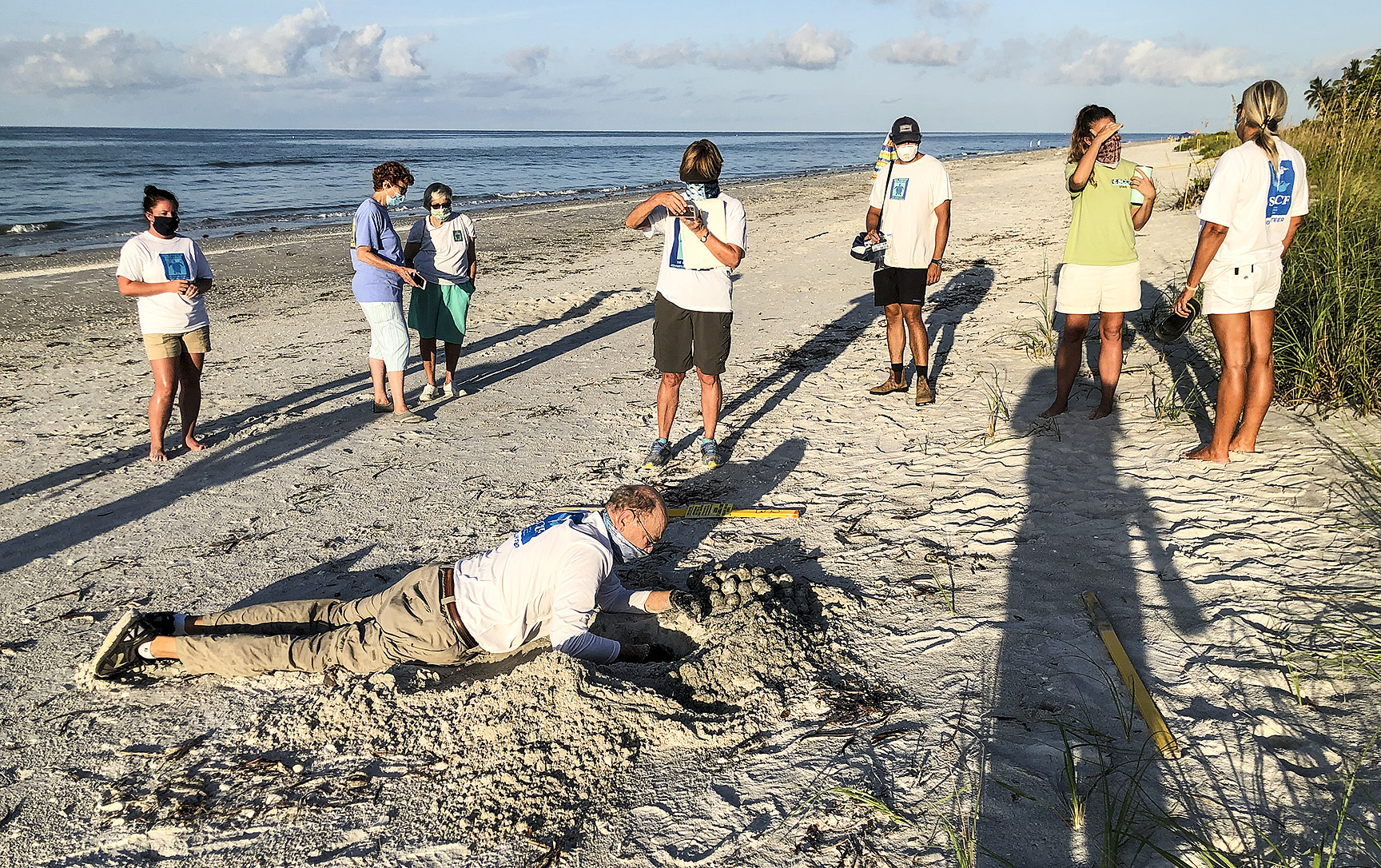 Having missed one month (on-island volunteers) or one-and-a-half months (off-island) at the start of the season, this total represents an incredible effort by a dedicated group of passionate individuals.
It was an exciting moment when volunteers returned to patrols again, with staff as happy to have them back as volunteers were thrilled to jump right back into the action. And there was certainly no easing into it. Patrolling at the peak of nesting during a banner year kept our volunteers busy, spending long days out on the beach right away.
The group was always enthusiastic and positive, from verifying a leatherback nest on their first day back, to spending more than seven hours at a time on the beach in peak season, to completing 12 inventories on a single patrol.
The 2020 season was unpredictable and memorable, generating records, highlights, and exciting moments. Volunteers were an incredibly large part of that and one of the biggest reasons our monitoring efforts remained so successful in such a busy and challenging year.
We are extremely grateful for our team of volunteers and we cannot thank them enough!