Stay in the know about wildlife, water quality, and ecosystems on Sanibel and Captiva Islands and in Southwest Florida
RECON Tracks Winds & Tides of TS Eta
December 4, 2020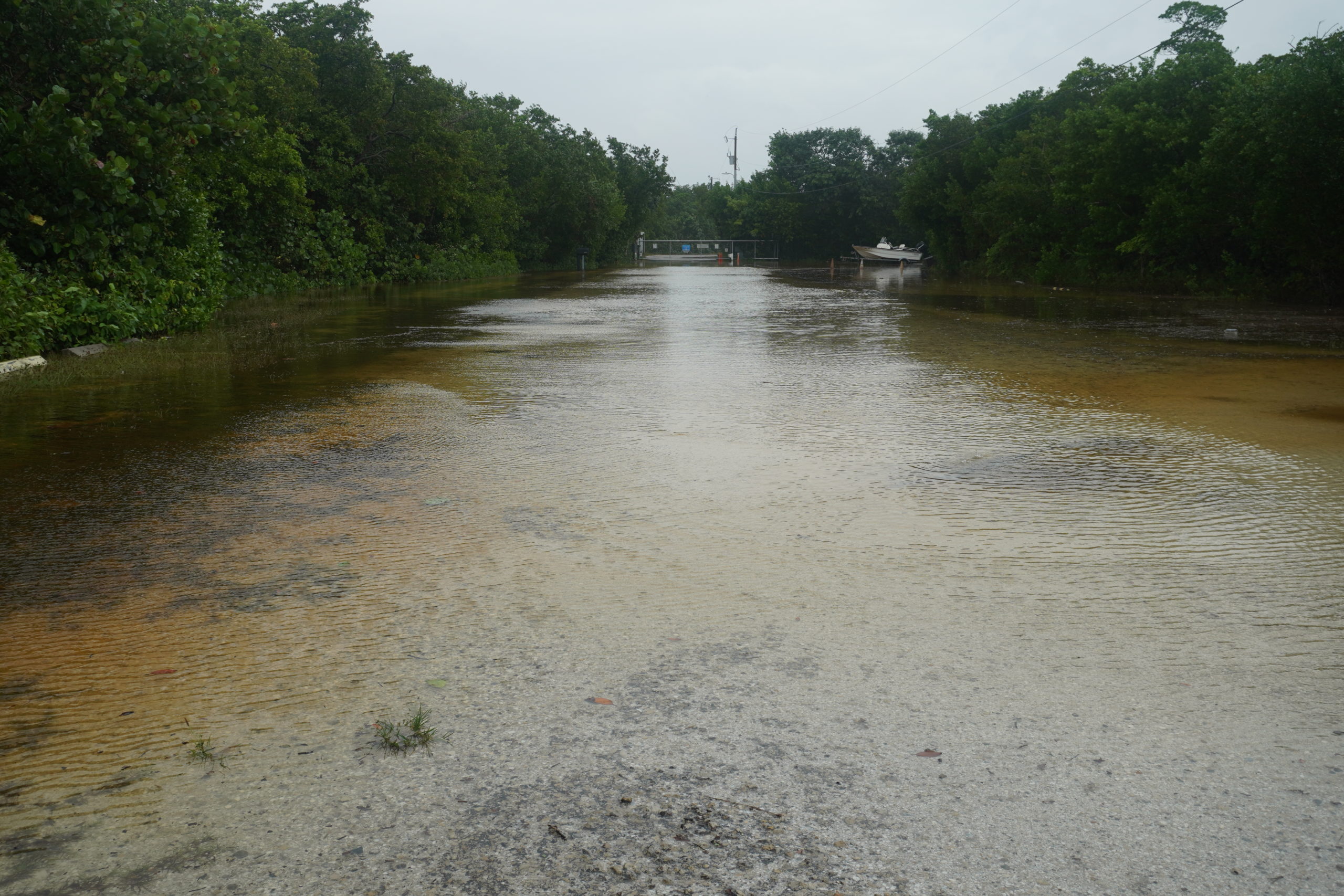 As pictured here, the entire Marine Lab parking lot flooded on Nov.11 due to storm surge in Tarpon Bay.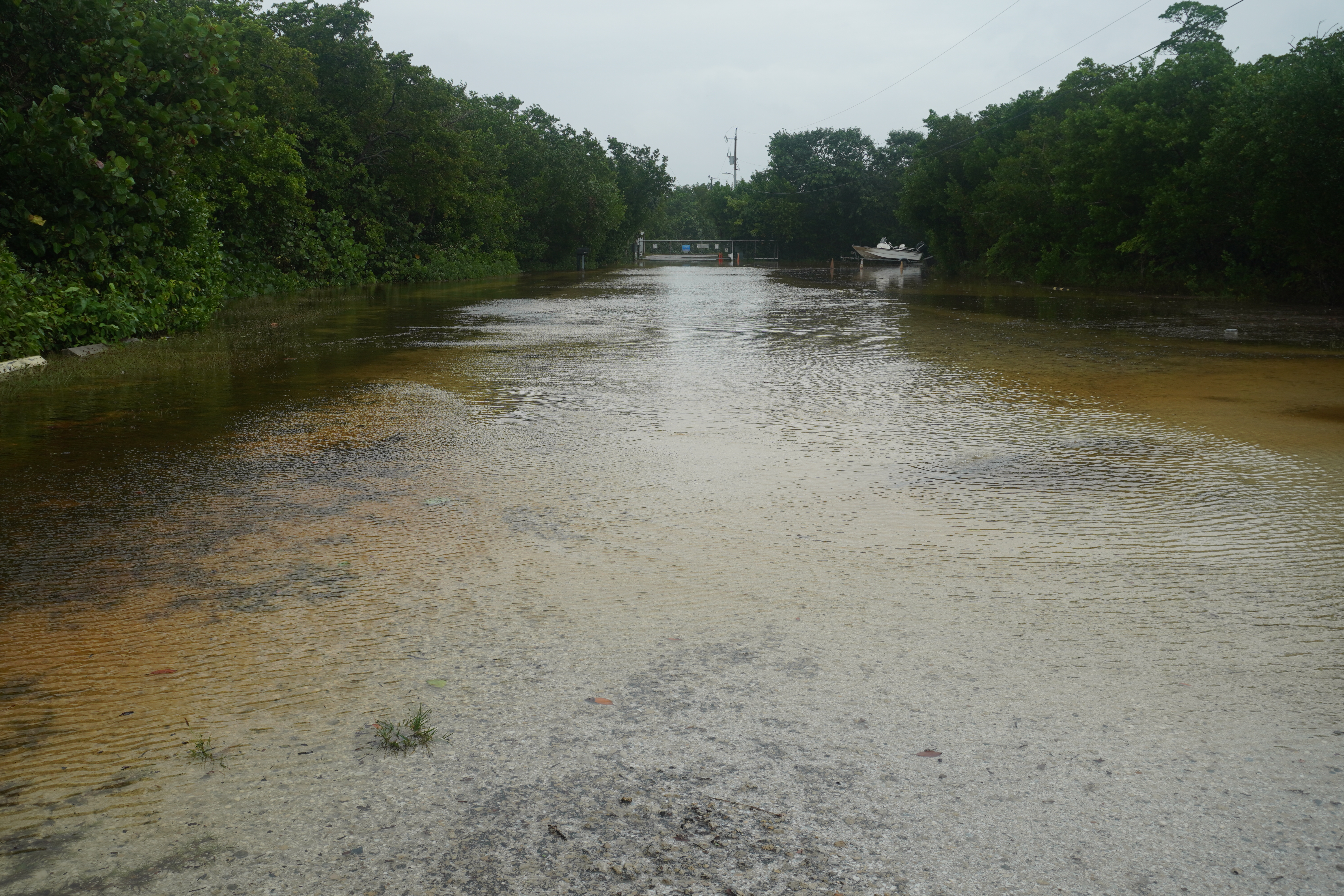 As Tropical Strom Eta passed through the area, SCCF's RECON (River, Estuary, and Coastal Observing Network) sensors stationed throughout the Caloosahatchee River and surrounding waters recorded exaggerated changes in barometric pressure, windspeed, tide levels, and salinity.
Eta was the 28th storm of the 2020 Atlantic hurricane season and the first official tropical storm of the year to make landfall in Florida. Although the eye remained in the Gulf of Mexico, Southwest Florida got the brunt of Eta's force on Wednesday, Nov. 11, with max wind speeds clocking in at 69 mph in Naples and up to 2.75 feet of storm surge recorded in Fort Myers.
Eta was located about 120 miles west of Sanibel when upgraded to a Cat. 1 Hurricane in a 7:30am update from the National Hurricane Center on Nov. 11, and was downgraded to a Tropical Storm with the 1pm update. Click here to see a WINK News video of flooding on the Sanibel Causeway, which closed temporarily.
From Nov. 4 through Nov. 9, sensors at Redfish Pass and Fort Myers recorded a steady drop in barometric pressure, which remained low through Nov. 11. Barometric pressure is crucial in predicting approaching storms. The faster and lower the drop, the quicker the storm will arrive and the greater its intensity will be.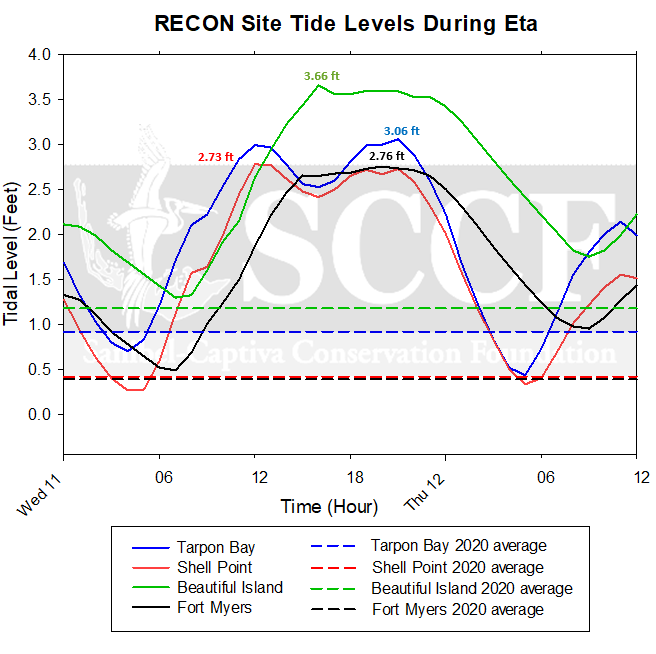 On Nov. 11, wind gusts at the Redfish Pass RECON site reached a maximum of 56.9 mph at 11am, with wind speeds remaining around 30 mph for most of the day. For comparison, the average wind speed throughout the month of November at Redfish Pass has been 15.2 mph.
At all sites, high tide levels surged during Eta to more than triple their yearly tidal average. At the Shell Point and Fort Myers RECON sites, the tide levels were respectively over six and seven times higher than their averages for 2020.
At the estuarine sites of Tarpon Bay and Shell Point, Eta's tidal surges brought levels of higher salinity for longer than usual at high tide. This extended period of increased salinity was due to the unidirectional winds blowing in from the Gulf of Mexico, forcing higher salinity ocean water into the estuary and up the Caloosahatchee.
Click here to see real time water quality data.