Stay in the know about wildlife, water quality, and ecosystems on Sanibel and Captiva Islands and in Southwest Florida
Next Evening at Homestead Features Smalltooth Sawfish
December 4, 2020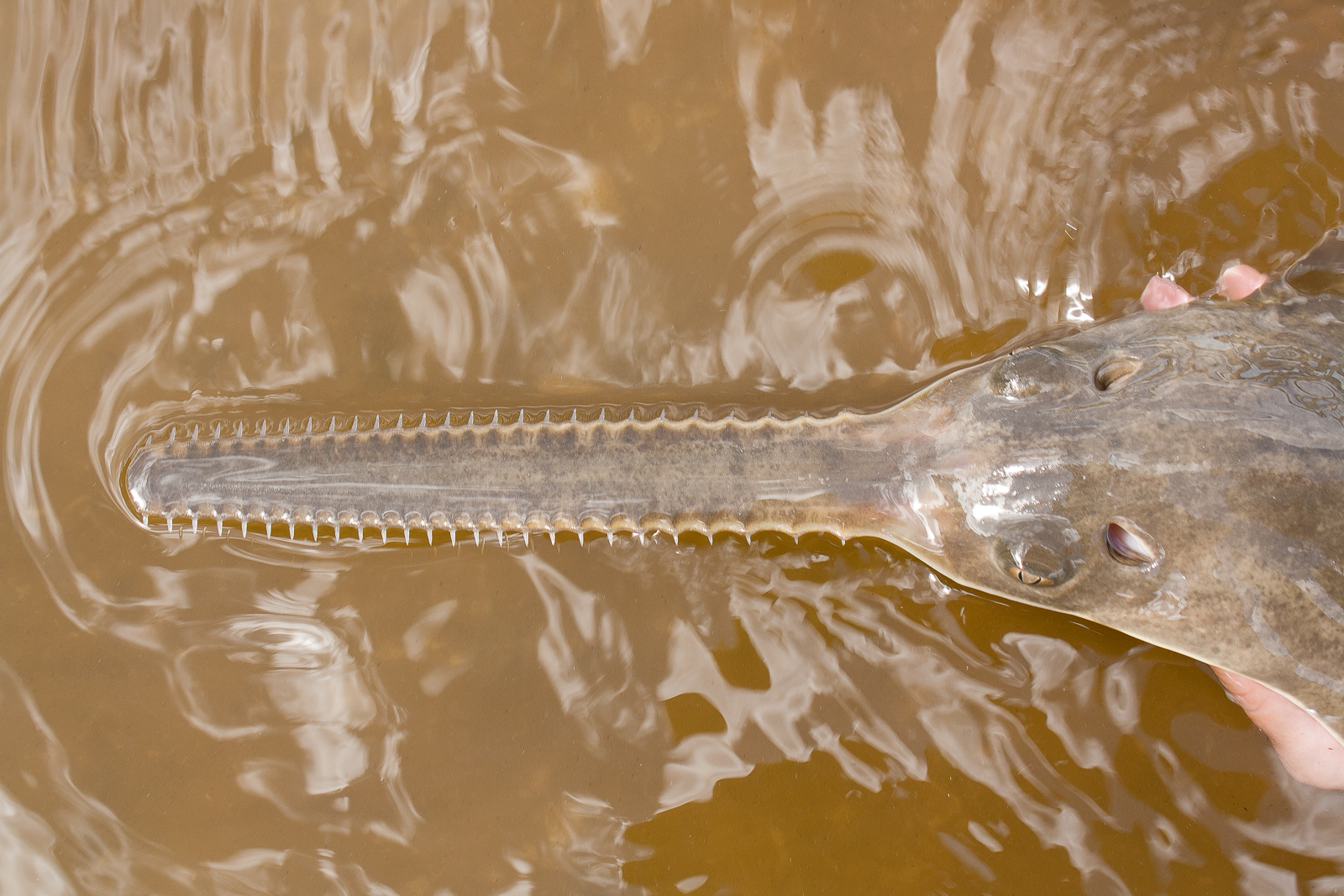 Join us via Zoom for the next in our virtual series of Evenings at the Homestead on Thursday, Dec. 17 at 7pm for a fascinating presentation on smalltooth sawfish (Pristis pectinata).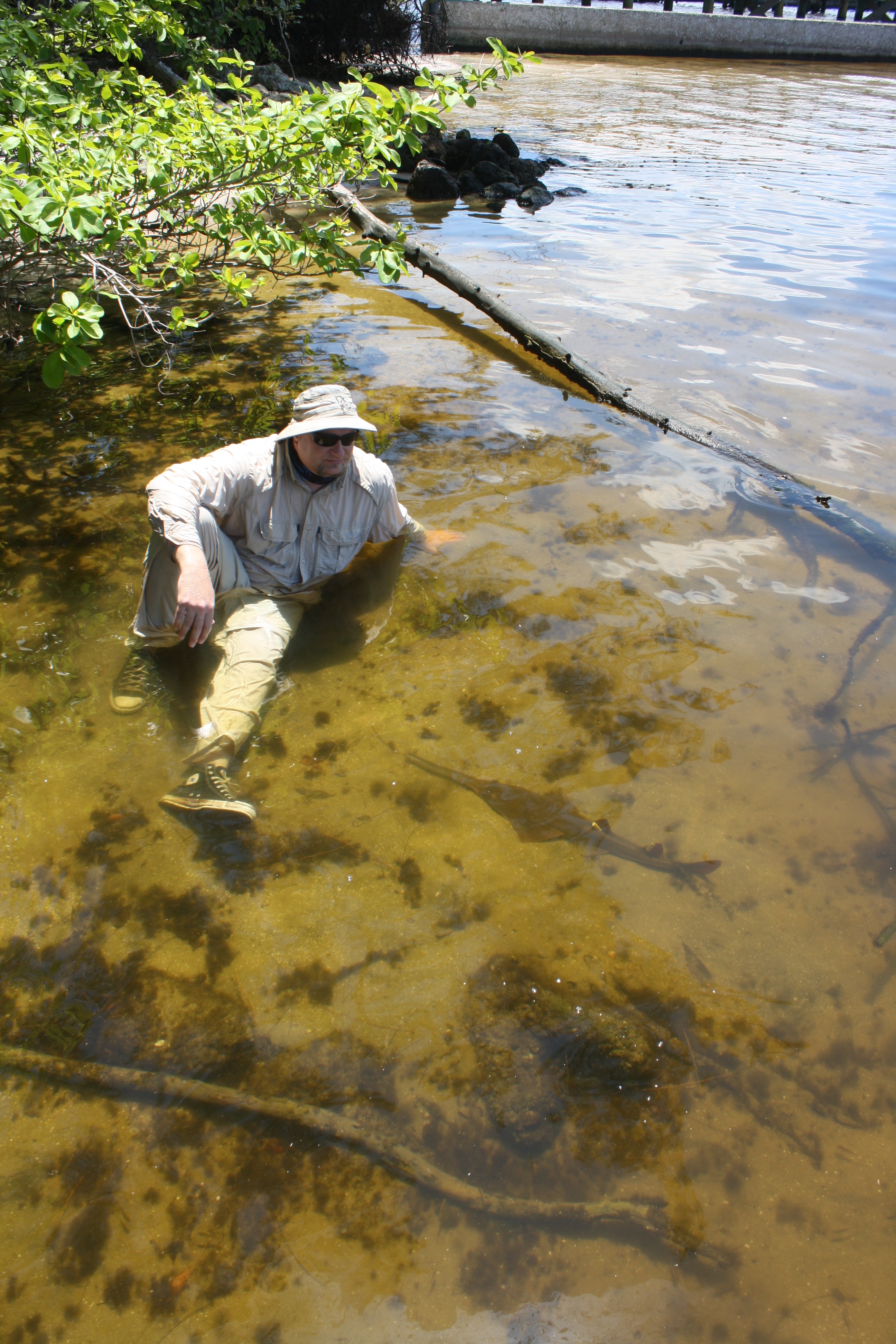 Where Have We Been and Where Are We Going?: The Plight of the Endangered Smalltooth Sawfish and What is Being Done to Promote Recovery in the U.S., will be presented by Gregg Poulakis, Ph.D., of the Florida Fish and Wildlife Conservation Commission.
Dr. Poulakis, pictured here with a smalltooth sawfish, will discuss why it became endangered, summarize his team's research on juveniles in our local waters, and address what the future holds for the species. The talk will include how use of state-of-the-art technology is helping to promote recovery of this unique species.
Dr. Poulakis has been a fish biologist with the State of Florida since 1997. For his entire career, he has been based out of the Charlotte Harbor Field Laboratory in Port Charlotte and has been dedicated to learning about the fishes of the Charlotte Harbor estuarine system.
If you can't join us, we are archiving all of our virtual presentations on our SCCF YouTube Channel so you can watch and learn anytime!
Click here to register for the Dec. 17 program.