Stay in the know about wildlife, water quality, and ecosystems on Sanibel and Captiva Islands and in Southwest Florida
Join the Green Readers for December Book Selection
December 4, 2020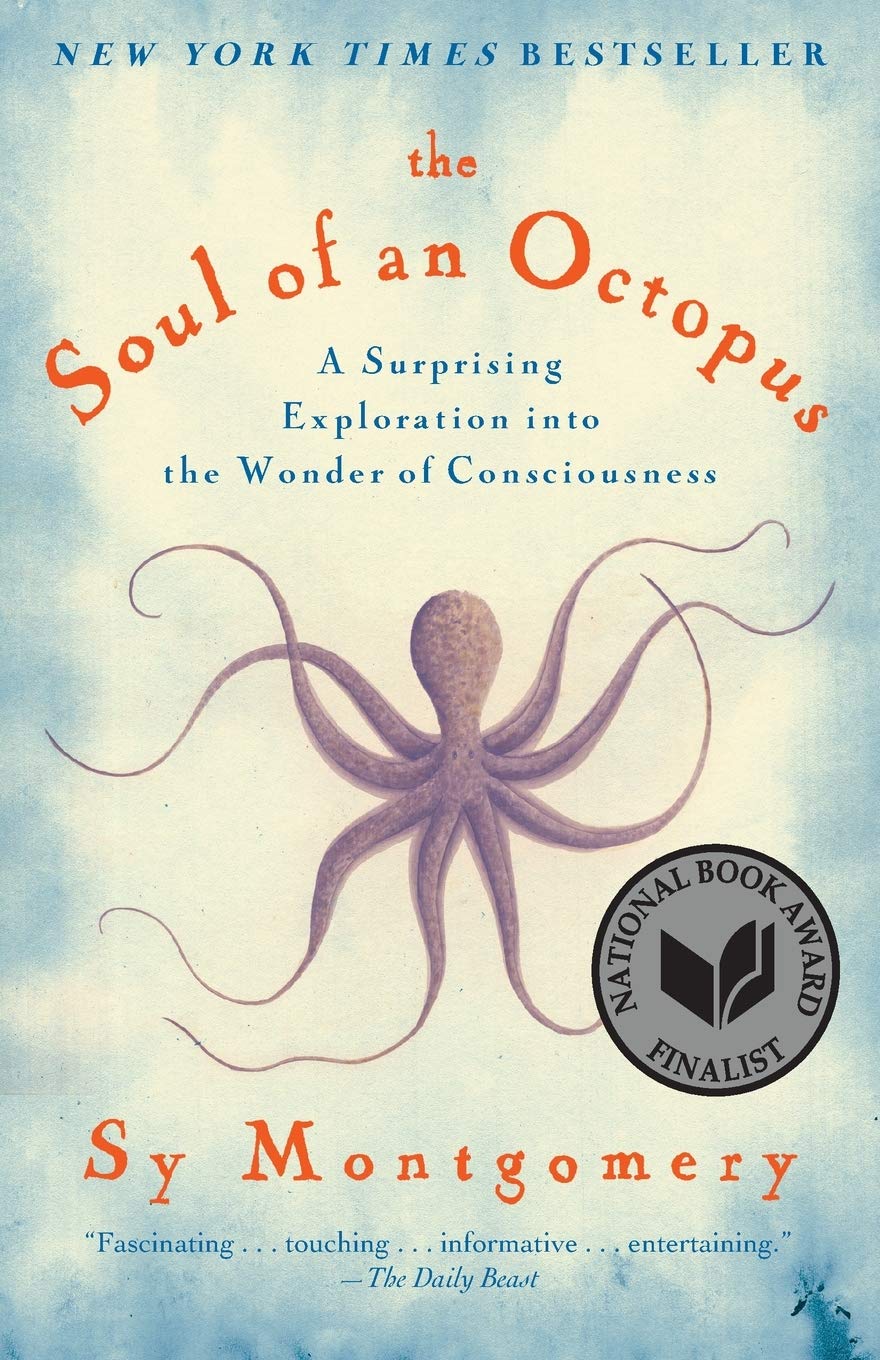 The next selection for SCCF's book club, The Green Readers, is The Soul of an Octopus: A Surprising Exploration into the Wonder of Consciousness by Sy Montgomery. As a topic close to the heart of SCCF's Marine Lab, this book takes an in-depth look at one of the most fascinating creatures of the ocean: the octopus.
A finalist for the National Book Award, The Soul of an Octopus "reveals a watery world of animal intelligence painted with such sparkle that I was bereft to leave it for dry land at the book's end," according to the Times Literary Supplement.
From the publisher: In this astonishing book from the author of the bestselling memoir, The Good Good Pig, Montgomery explores the emotional and physical world of the octopus—a surprisingly complex, intelligent, and spirited creature—and the remarkable connections it makes with humans.
Montgomery's popular 2011 ORION magazine piece, "Deep Intellect," about her friendship with a sensitive, sweet-natured octopus named Athena and grief at her death, went viral, indicating the widespread fascination with these mysterious, almost alien-like creatures.
Since then she has practiced true immersion journalism, from New England aquarium tanks to Mexico and French Polynesia, pursuing these solitary shape-shifters. With a central brain the size of that of an African grey parrot and neural matter in each of its eight arms, octopuses have varied personalities and intelligence they show in myriad ways: endless trickery to get food and escape enclosures; jetting water playfully to bounce objects like balls, and evading their caretakers by using a scoop net as a trampoline and running around the floor on eight arms.
But with a beak like a parrot, venom like a snake, and a tongue covered with teeth, how can such a being know anything? And what sort of thoughts could it think?
To join the Green Readers Facebook group, just click here or go to SCCF's Facebook page and click on "Groups." Happy reading!