Stay in the know about wildlife, water quality, and ecosystems on Sanibel and Captiva Islands and in Southwest Florida
Fabulous, Fragrant Marlberry!
October 28, 2020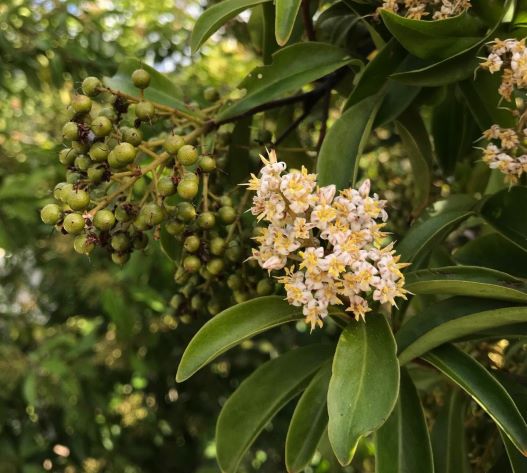 You know that we've made it out of the summer doldrums when marlberry (Ardisia escallonioides) begins to bloom. When it's not flowering, this shrub is attractive in its own right, but its flowers and fruit really allow it to shine.
The light scent of the flowers will waft across the morning air, attracting pollinators. Once spent, the pollinated flowers will develop into round green fruit that ripen to a deep shade of indigo. The berries are a favorite for many different kinds of birds.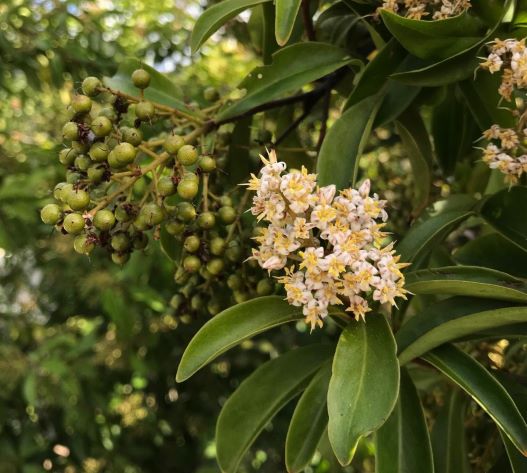 Preferring a little shade, marlberry can grow to a large shrub or small tree size, with enough density to provide cover for birds as well. It's tolerant of a wide range of conditions from dry to moist soils, and even a small amount of salt exposure.
If you're looking for a wildlife friendly, versatile plant, marlberry may be a top pick for you!
The Native Landscapes & Garden Center at the Bailey Homestead Preserve is open Tuesday, Wednesday, and Thursday from 10 a.m. to 3 p.m. We also continue to offer contactless deliveries and curbside pickup. On-island deliveries are made on Wednesdays and curbside pickup is also on Wednesdays, from 2 p.m. to 3 p.m. Simply place your order online by midnight on Tuesday for pickup or delivery that Wednesday.
Please email our Garden Center Assistant Sue Ramos at sramos@sccf.org with any questions or requests.
SCCF members will get their discount by entering this promo code: SCCFMBR10