Stay in the know about wildlife, water quality, and ecosystems on Sanibel and Captiva Islands and in Southwest Florida
Sami Chang Does Illustration Internship with SCCF
October 20, 2020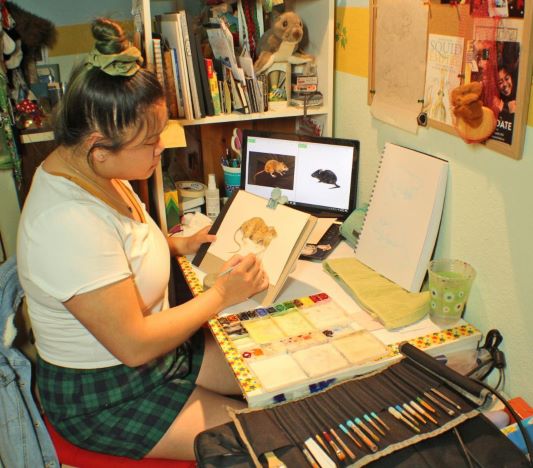 Earlier this year, SCCF was excited to bring Samantha Chang onboard for an "artist-in-residence" internship. The goal of the internship was to work alongside Justin Proctor, SCCF Special Projects Manager, in creating original and engaging artwork to be incorporated into new trail interpretive signage for the Sanibel Slough Trails within the Erick Lindblad Preserve.
"Sami" is a student within the Science Illustration Program at California State University at Monterey Bay, and has a strong interest in and talent for drawing flora, fauna, and landscapes. However, just as Sami was going to board a plane for southwest Florida, COVID-19 hit the States in full force.
Although the "in-residence" half of the internship would not ultimately transpire, Sami was able to overcome the challenges of working remotely, and produced more than a dozen beautiful and detailed illustrations of some of Sanibel's most amazing wildlife and scenery.
Sami's artwork will ultimately be featured on SCCF's new trail signage. In the meantime, we will be sharing some of her favorite illustrations our social media channels over the next several weeks.
For now, we will introduce you through a photograph of Sami in her home studio in San Ramon, California. Here she is diligently working on an illustration that depicts the morphological differences between Sanibel's native rice rat (Oryzomys palustris sanibeli) and the introduced black/palm rat (Rattus rattus).
Please check out all of Sami's other great work, featured both on her website schangstudios.com and her instagram page: @schang.studios.