Stay in the know about wildlife, water quality, and ecosystems on Sanibel and Captiva Islands and in Southwest Florida
Railroad Vine: A Gorgeous Way to Control Erosion
October 1, 2020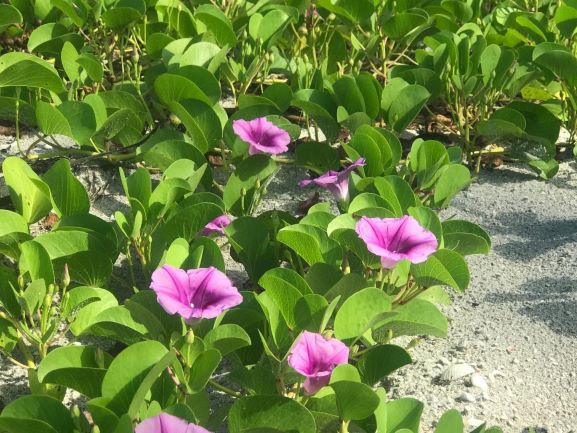 The railroad vine (Ipomoea pes-caprae) is one of the most widely distributed beach plants. It grows all around the world limited only by temperature as it does not tolerate frost.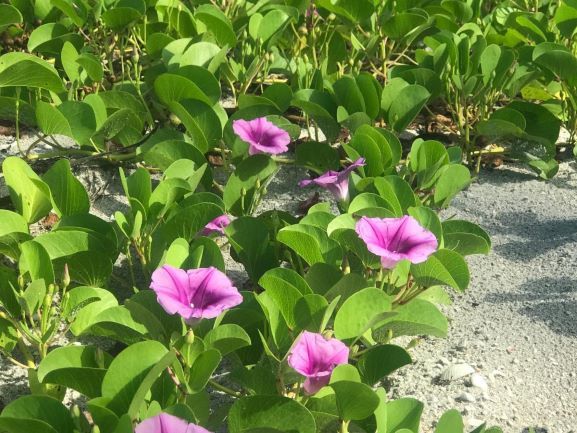 The railroad vine is part of the morning glory family and, as expected, the flowers only last a day. The flowers, even though short-lived, attract many pollinators, such as bees, butterflies, moths, wasps, and ants. The bright purple color and easy growing make it a nice addition to your home landscape.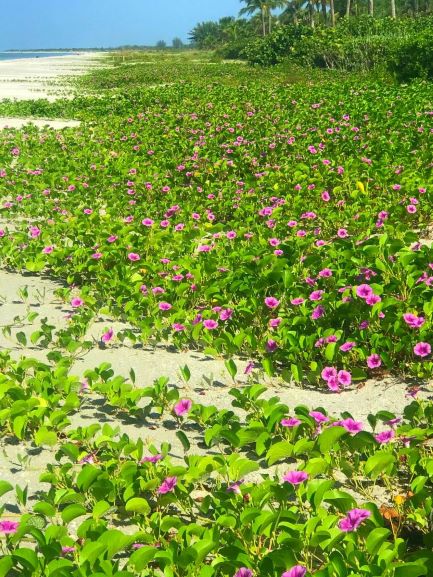 The seeds of the railroad vine are very light and small, making the winds and water excellent dispersal methods. It can grow year-round as long as there is water to keep it growing.
And, keep growing it does. The branches of this vine may reach more than 30 feet long.
The roots of the railroad vine will generate wherever the leaf connection touches the ground, enabling the plant to form large mats. These large mats help make the railroad vine useful in stabilizing sand dunes and preventing coastal erosion. They also have substantial indirect economic benefits.
It grows just above the high tide line and can create large mats of lush green leaves and vibrant purple flowers as pictured here.
We continue to offer contactless deliveries and curbside pickup. On-island deliveries are made on Wednesdays and curbside pickup is also on Wednesdays, from 2 to 3pm. Simply place your order online by midnight on Tuesday for pickup or delivery that Wednesday.
Please email our Garden Center Assistant Sue Ramos at sramos@sccf.org with any questions or requests.
SCCF members will get their discount by entering this promo code: SCCFMBR10