Stay in the know about wildlife, water quality, and ecosystems on Sanibel and Captiva Islands and in Southwest Florida
Miller Preserve Sign Erected on North Captiva
September 16, 2020
Boaters off the Gulf shoreline of North Captiva can now see a new landmark – a sign recognizing SCCF's Charlotte & Delbert Miller Preserve.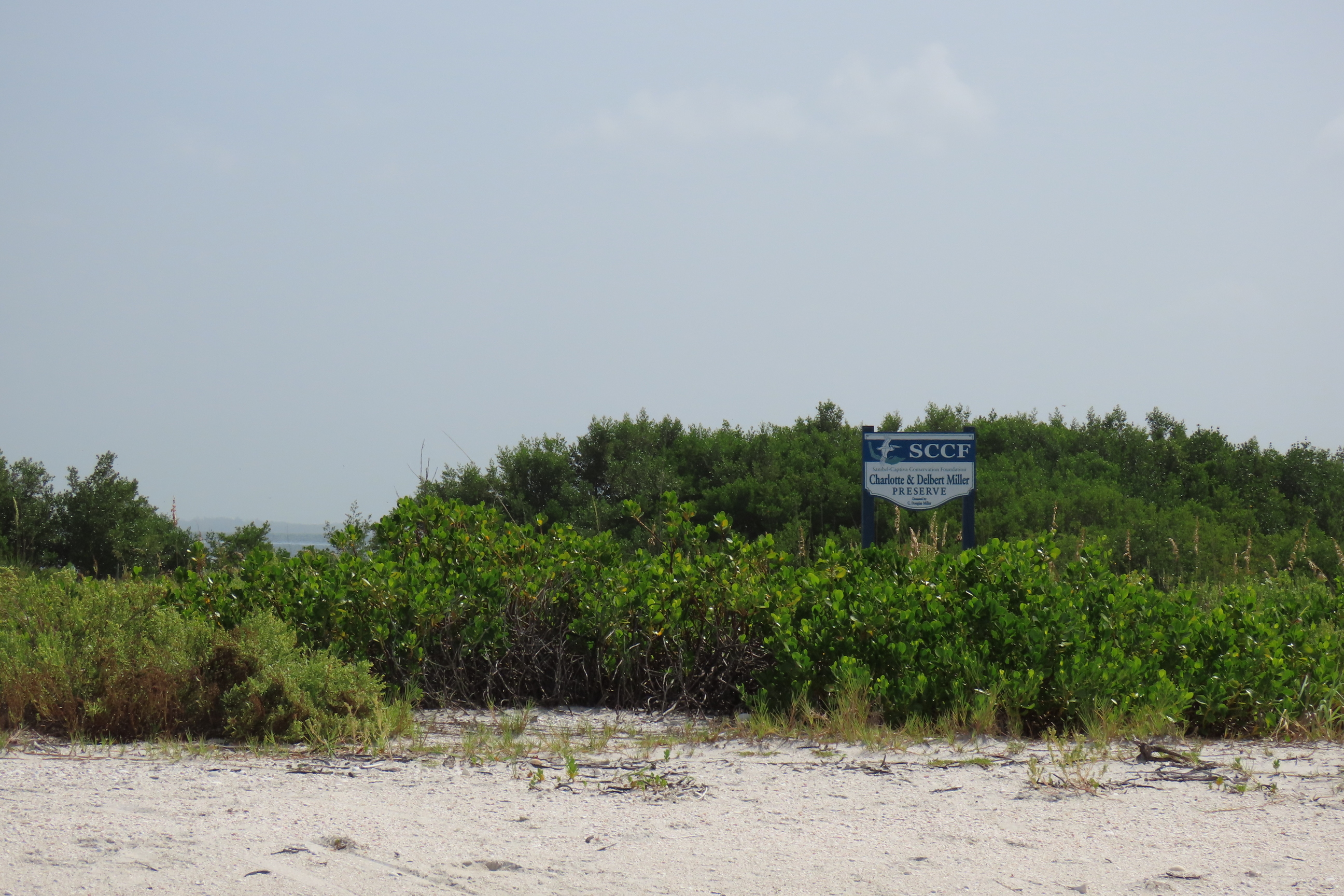 Donated to SCCF by C. Douglas Miller in December 2016, the sign identifies 11.46 acres in the area known as Charley Pass, where Hurricane Charley temporarily divided North Captiva into two parts.
The Miller Preserve runs from beachfront to bayside, providing excellent habitat for lots of species. It welcomes nesting Wilson's plovers in the summer and is also an extremely important spot for migratory and resident shorebirds, seabirds, and wading birds — including piping plovers and red knots. The adjacent bayside shoal is a favorite site for the white pelicans in the winter months. There is a bald eagle nest nearby, and the eagles like to perch on the Miller Preserve when not on their nest. It's also valuable sea turtle habitat with high nesting density.
Many thanks to the Miller Family for preserving this land in perpetuity as significant wildlife habitat.