Stay in the know about wildlife, water quality, and ecosystems on Sanibel and Captiva Islands and in Southwest Florida
How High Water Levels Benefit Wildlife
September 16, 2020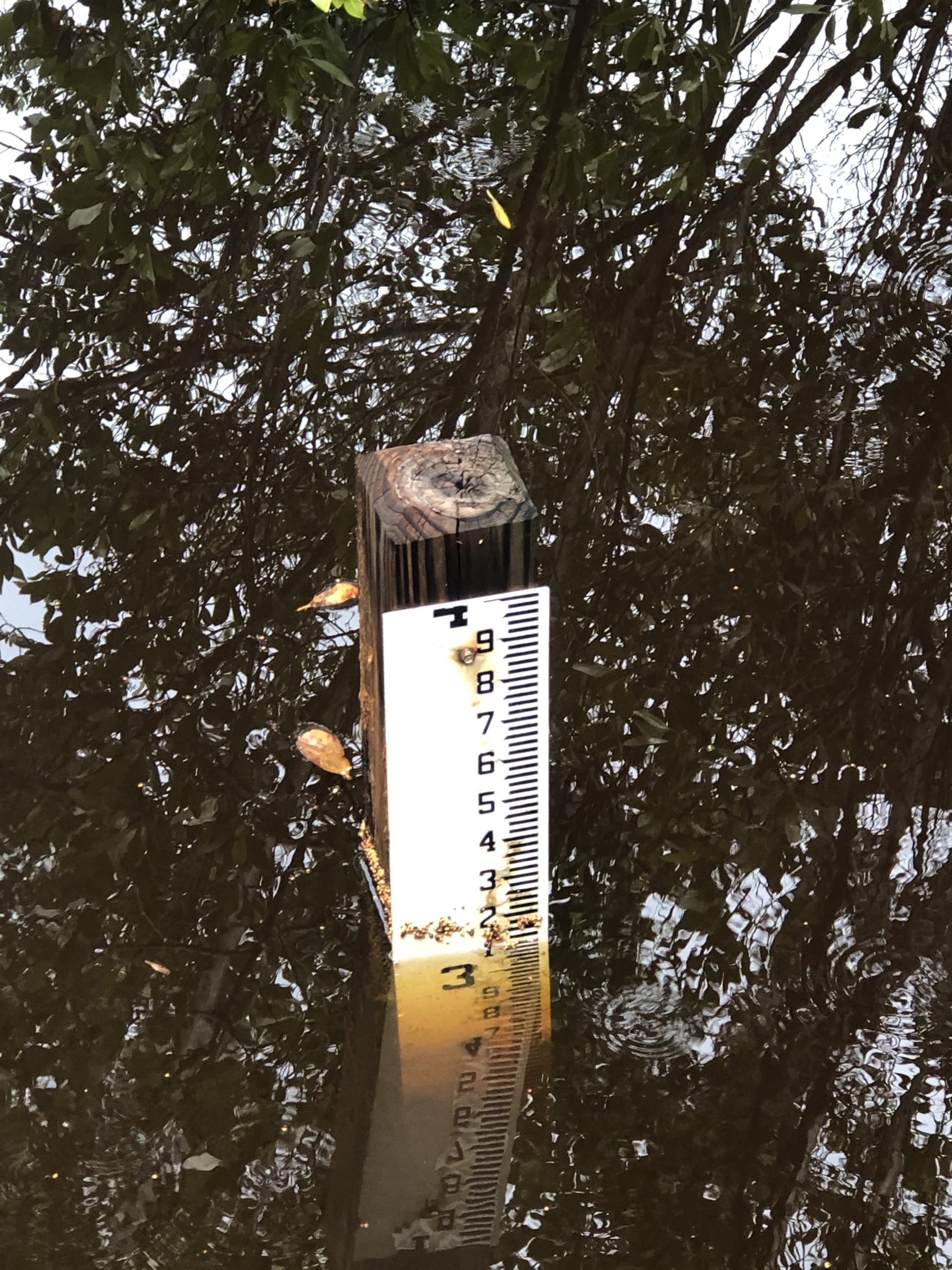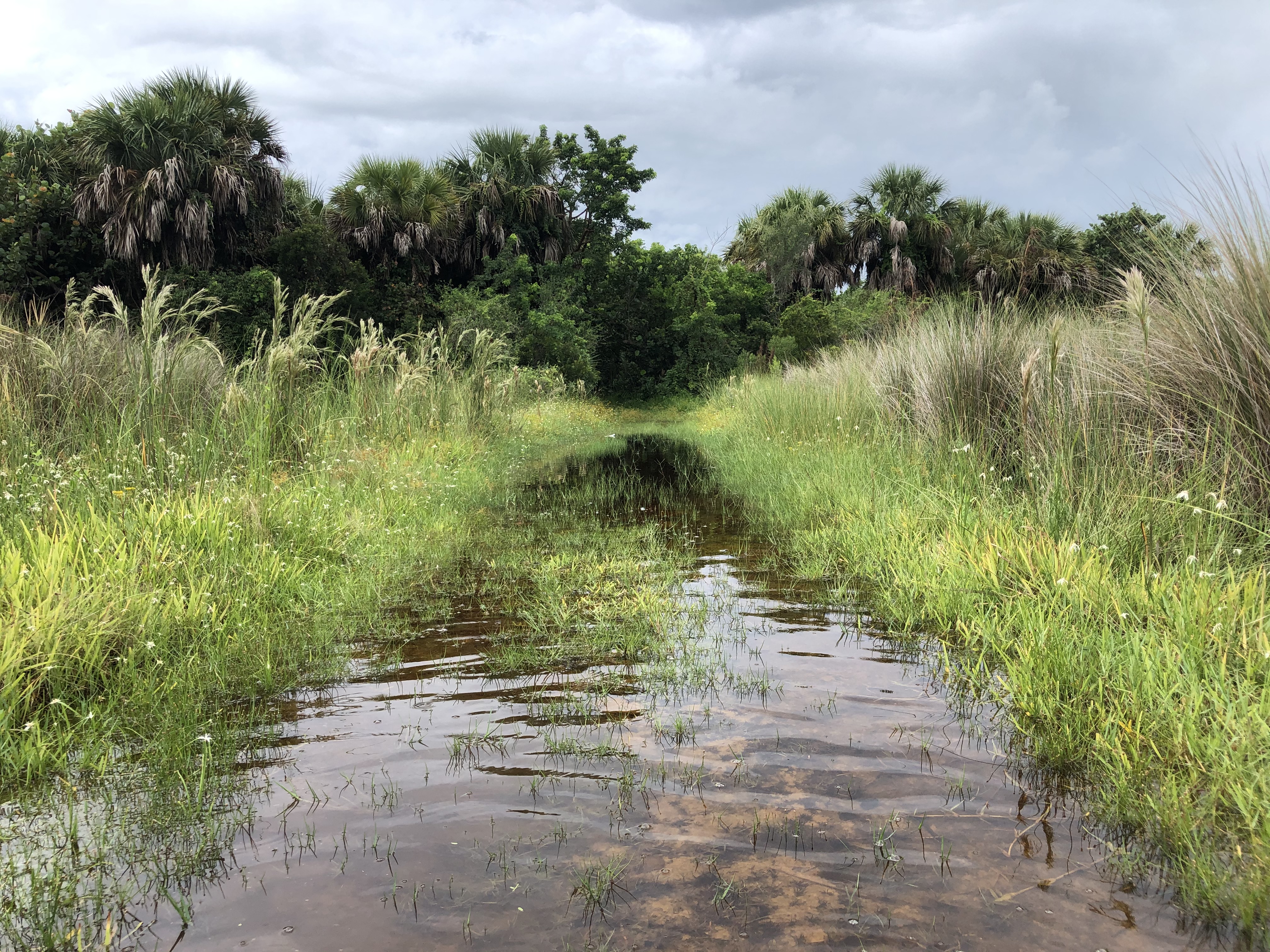 Water levels in the freshwater basins on Sanibel are extremely high right now, as you can see in this photo of the trail into the Erick Lindblad Preserve from the main parking lot at SCCF's Nature Center.
This time of the year generally gives the trails and wildlife a break, but the really dedicated nature lovers can wear boots or shoes that can get wet to explore this temporary change to the habitat that may enable you to see things you normally don't see.
While levels were on par with what is considered a normal rainy season, the rains from Tropical Storm Sally have now pushed us into the higher than average range. Over the last few years, there was a lower-than-average amount of rainfall during the wet season, resulting in short-lived periods with standing water over the summer months. Many people have become accustomed to summer rains starting in mid-July and even early August, when rains typically start in June-early July and even late May, as they did this year .
Sanibel is bowl-shaped and water from rainfall moves toward the center of the island. This is what formed the Sanibel Reservoir that we now call the Sanibel River or Slough. The Sanibel Reservoir was a series of elongated marshes and lakes in the middle of the island whose level rose and fell with rainfall.
During periods of very high-water levels from storms, the Sanibel Reservoir would flood and water escaped into the Gulf of Mexico and the Bay. Today, with the weir structures on the Sanibel River, the water from wet season rains are held on the island and released when flooding events in residential areas become an issue.
The weir system allows for water to last longer in the Sanibel River basin in the dry season, which benefits many wildlife species. Historically, the Sanibel Reservoir would dry up by the late dry season (March-May), but now the Sanibel River holds water throughout the whole dry season until the summer rains begin again.
These summer rains are important to many forms of wildlife on the island. The filling of the interior wetlands allows dispersal of many invertebrates, fish, and tadpoles to other areas. This also allows seeds of various wetland plants to move to other areas.
With more dispersal of these species, more pools of prey items are formed for wading birds, river otters, and various freshwater turtle species. Although public hiking trails on several SCCF lands are full of water, they still may be hiked on.