Stay in the know about wildlife, water quality, and ecosystems on Sanibel and Captiva Islands and in Southwest Florida
Thanks to Our Sea Turtle Volunteers for the Extra Effort!
September 4, 2020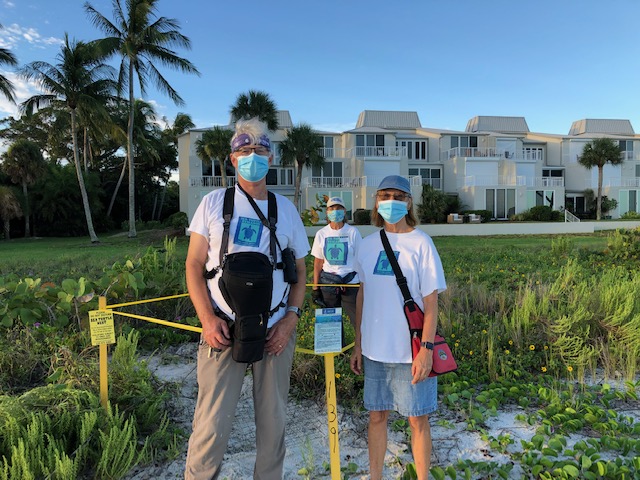 This is the time of year when our sea turtles have finished laying new nests and our primary focus turns to monitoring and inventorying previously discovered nests.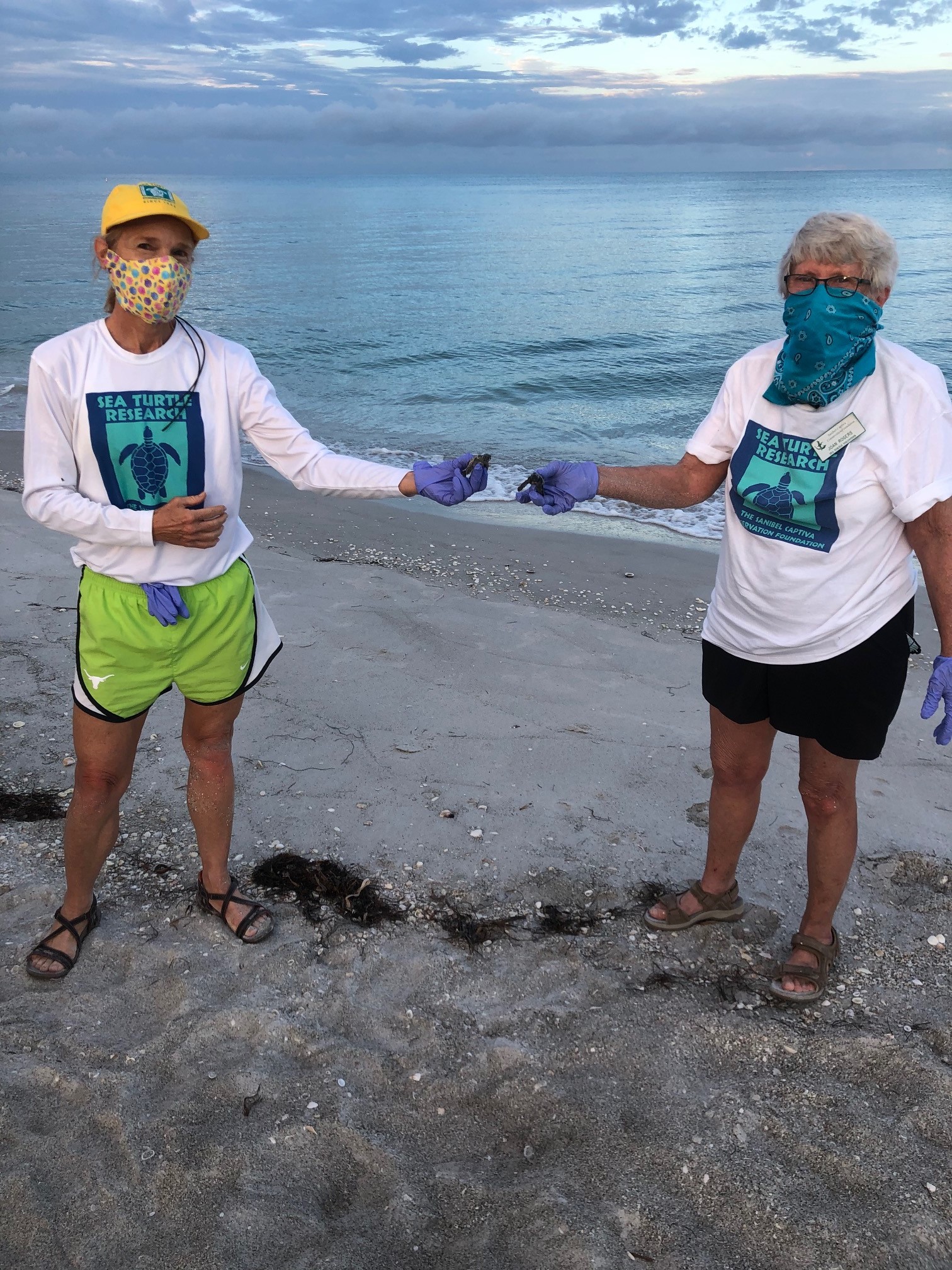 Over 690 nests have hatched and been inventoried by our volunteers and staff, and these nests produced nearly 29,000 hatchlings! With hundreds of nests still to hatch, many more hatchlings will start their journey to sea in the coming months.
We are in the fourth month of sea turtle season and our 109 volunteers have already spent countless hours protecting sea turtles on Sanibel and Captiva. They wake up before dawn to patrol the beach for new crawls, check existing nests, and inventory nests after they hatch. A record-breaking year translates to more work and longer days, and our volunteers have enthusiastically taken on this increased workload. Pictured here are long-time turtle volunteers Kerry Salatino and Joan Rogers.
We are very fortunate to have such a passionate and dedicated team. We couldn't do it without them!
Before our record-breaking loggerhead nesting season even officially began, Sanibel was met with a surprise visit from a leatherback (Dermochelys coriacea), who false crawled on April 1. We were hopeful that she would return to nest and we didn't have to wait too long! Our first leatherback nest was documented on April 17, just two days after the official start of our nesting season.
In total, six leatherback nests were laid on Sanibel and Captiva this year. There have only been two other documented leatherback nests in the history of our program — one during the 2009 season and one nest during the 2015 season.
We encountered the leatherback, who was affectionately named "Juniper," four times during night surveys! While we can only say with complete certainty that four of the six nests laid belonged to Juniper, we suspect that the other two nests, laid before we began night surveys this season, were also hers.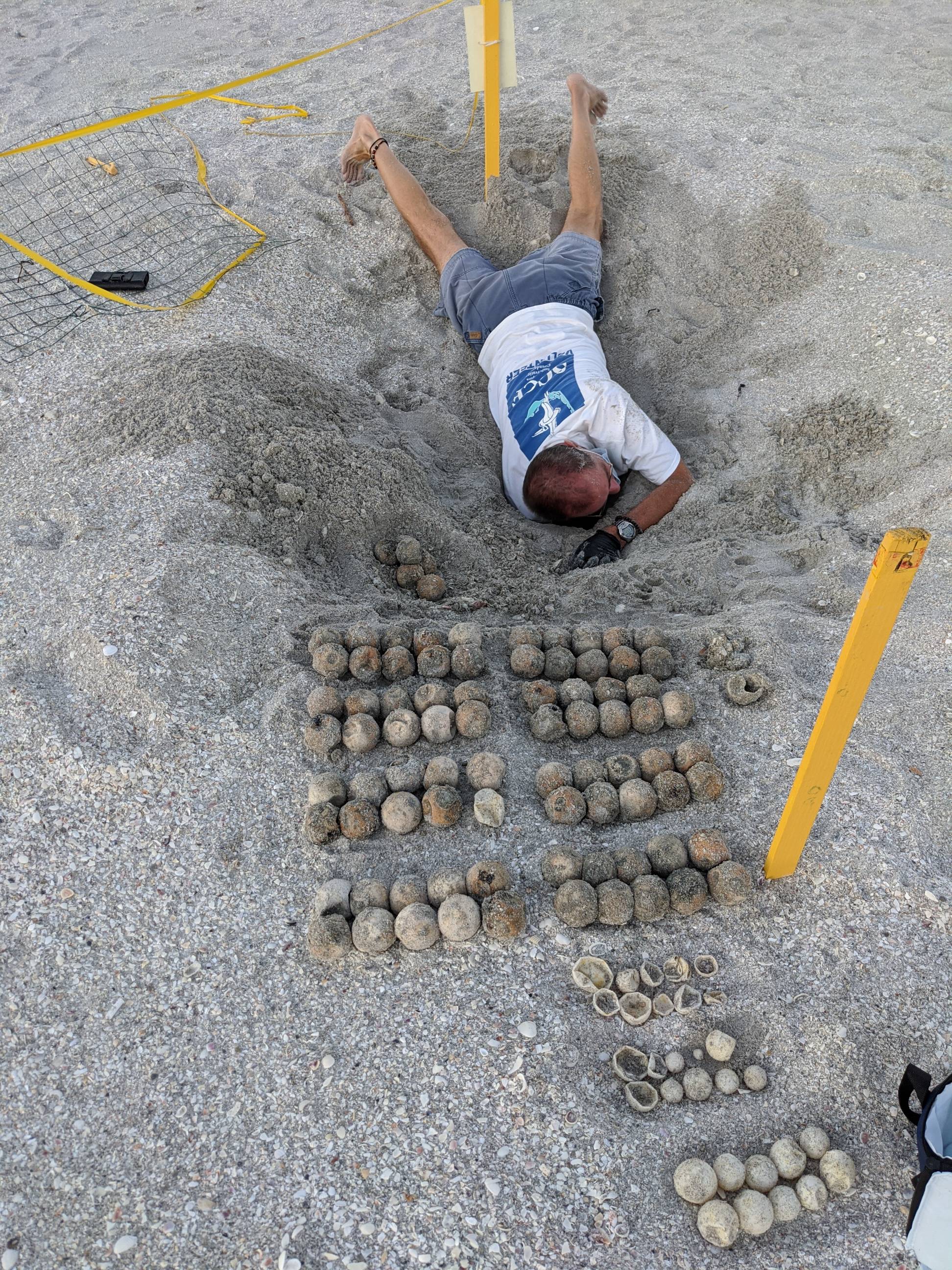 Of the six nests laid, only one hatched. Inventories of the five other nests revealed a total of 478 unhatched eggs. Compared to other marine turtle species, leatherbacks tend to have low hatching success, which indicates the percentage of eggs of that hatch in each nest, so this is not considered unusual. Volunteer Allen Dunham is pictured here, digging deep, while inventorying one of Juniper's nests.
The leatherback nest that did hatch, however, was a strong one, producing 56 hatchlings.
We are hopeful that some of these hatchlings survive to reproductive age and return to our islands to nest!