Stay in the know about wildlife, water quality, and ecosystems on Sanibel and Captiva Islands and in Southwest Florida
Spotlight on Red Knot & Piping Plover for Global Shorebird Counts
September 4, 2020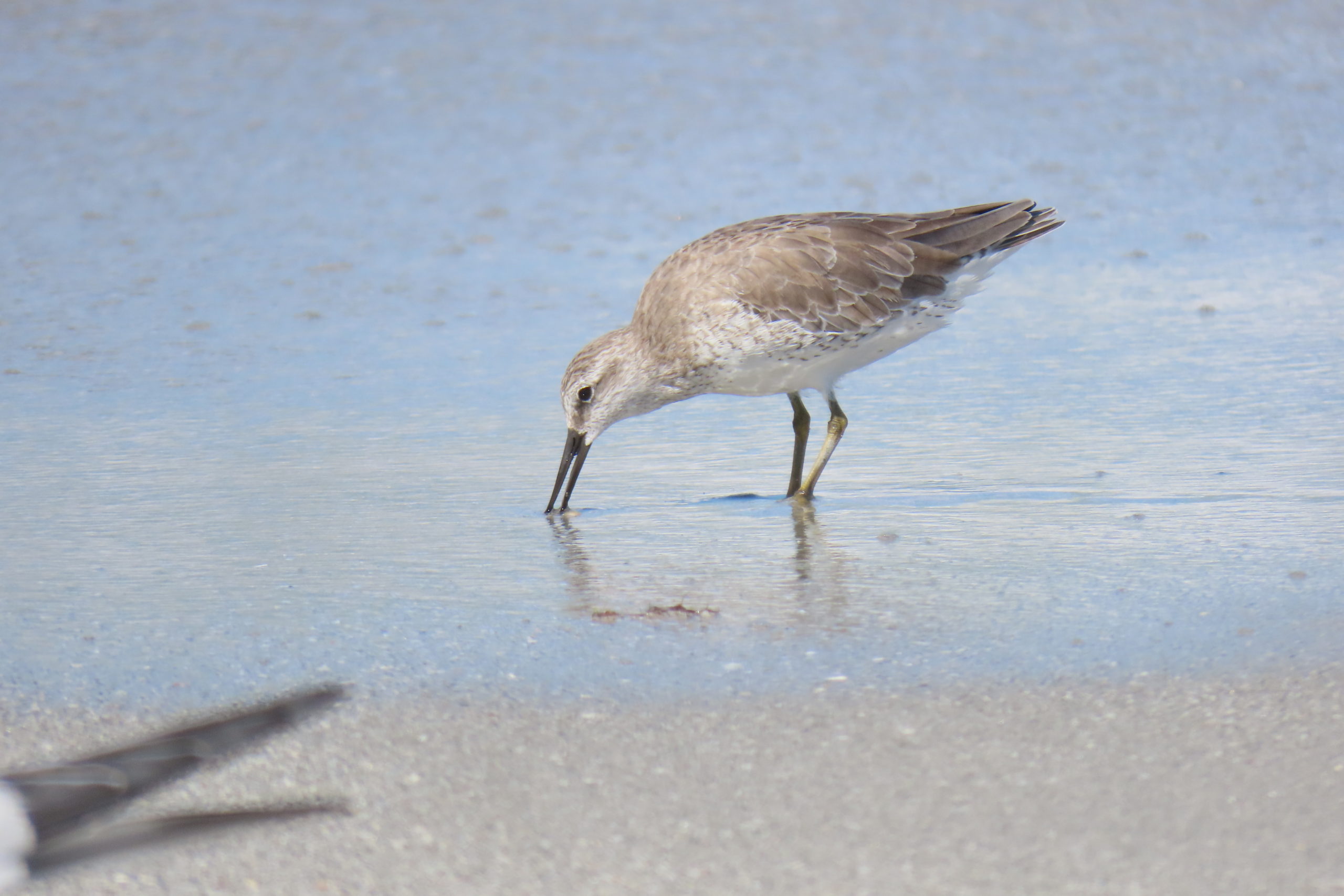 In honor of the annual Global Shorebird Counts, which start tomorrow Sept. 3 and go through Wednesday Sept. 9, our Shorebird Biologist Audrey Albrecht is asking for sightings of red knots (Calidris canutus) and piping plovers (Charadrius melodus) to be reported. Please remember to always observe shorebirds from a respectful distance. These long-distance migrants are exhausted and need to replenish their energy reserves.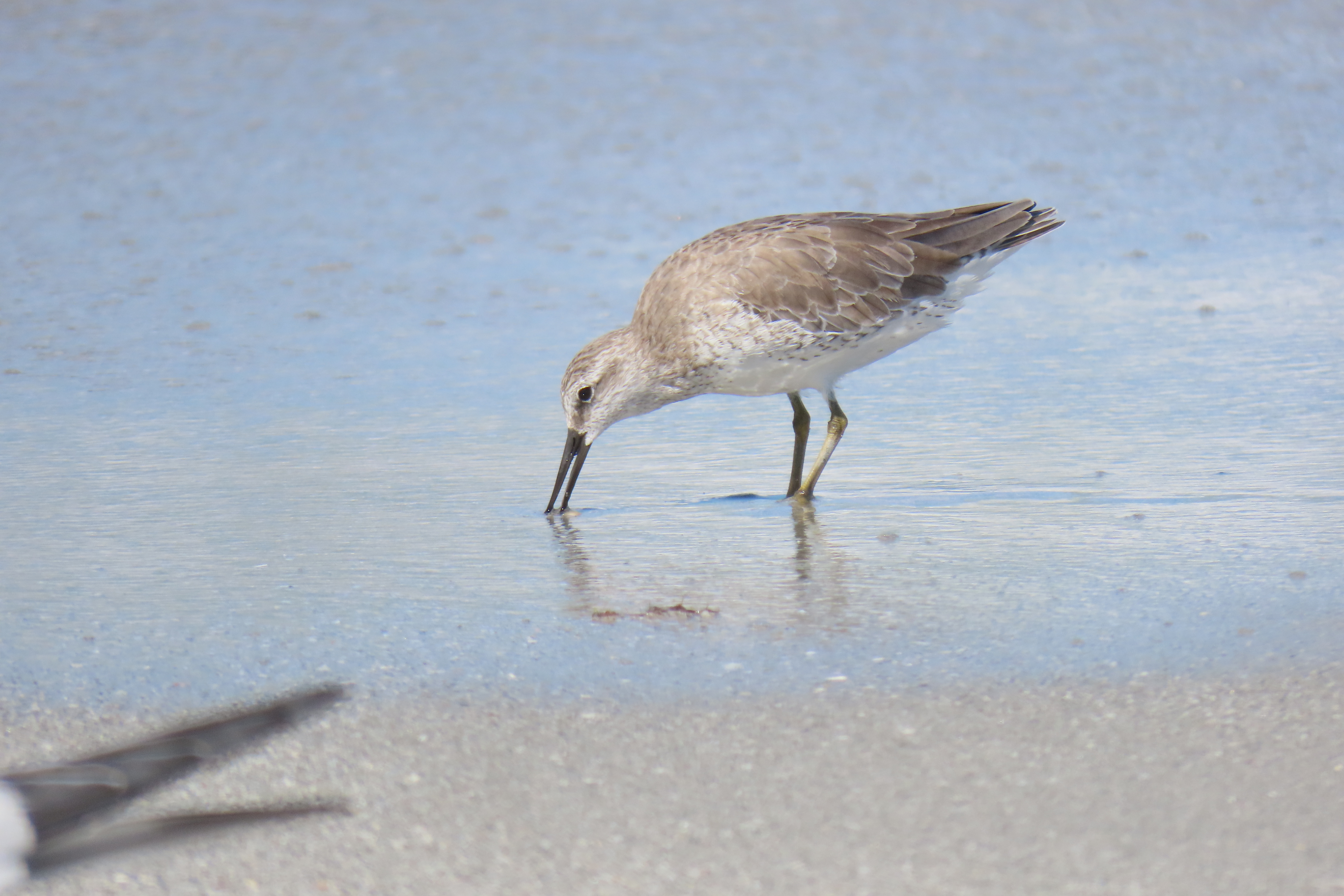 Pictured here with its long black bill, the red knot is a threatened species of sandpiper. Its population has diminished 80% in the Atlantic flyway and it has been sighted less often over the last couple of years on Sanibel and Captiva, especially since the red tide in 2018.
Also pictured here with orange legs is the piping plover, an endangered/threatened species as seen on our islands in non-breeding plumage. They are uncommon on Sanibel and Captiva, but we do see them. They are more common in mudflats — places like Bunche Beach.
"I am always keeping track of threatened and endangered species," said Albrecht. "When it comes time for review of these species for listing and de-listing as endangered, it is especially important to have these records."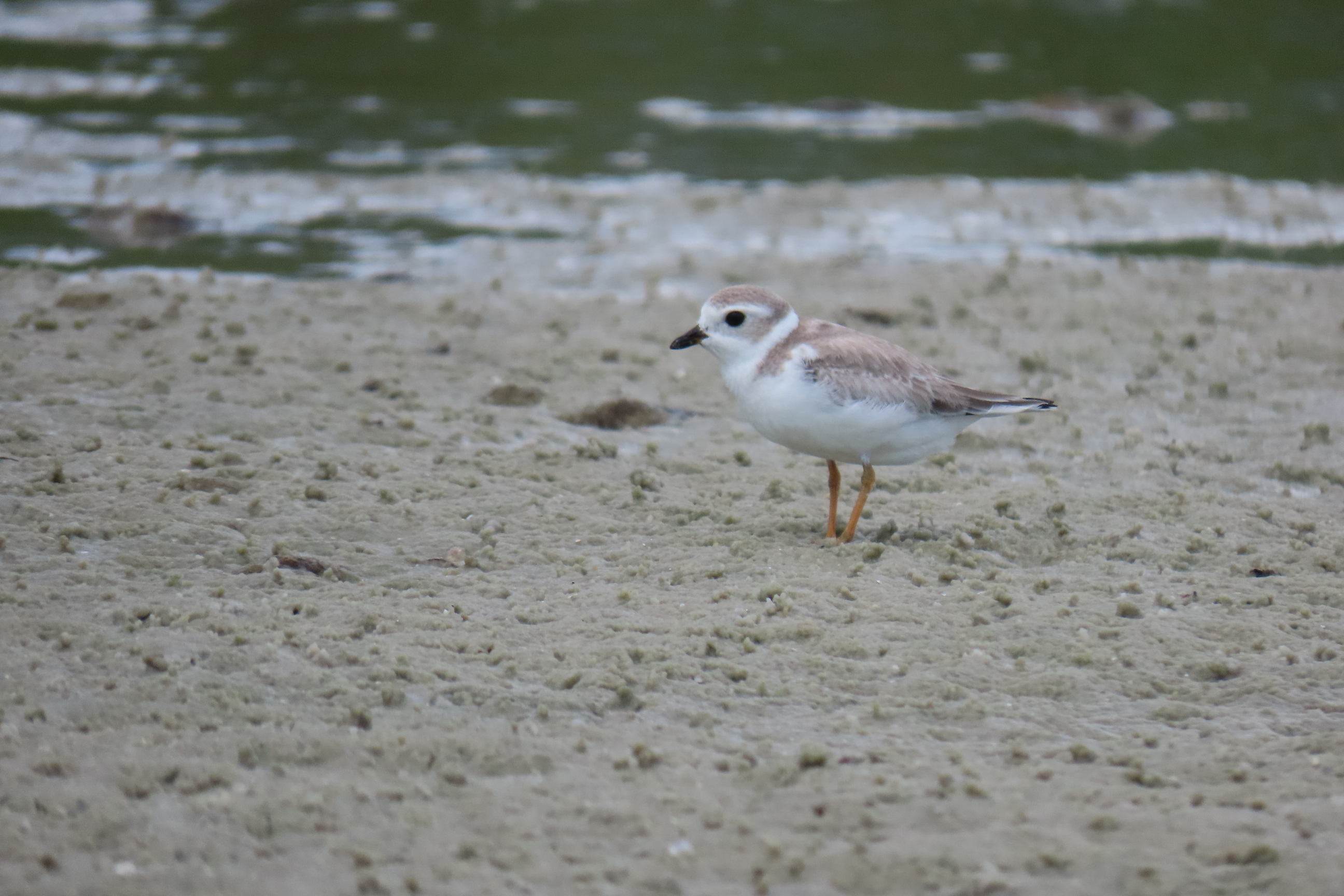 The Global Shorebird Counts is held every year around World Shorebirds Day, which is Sept. 6. A goal of the worldwide effort is to transform amateur birdwatchers into citizen scientists on a local level.
To support that effort, SCCF is asking that if you see either of these birds during the Global Shorebird Counts, or at any time, please email Audrey at shorebirds@sccf.org.