Stay in the know about wildlife, water quality, and ecosystems on Sanibel and Captiva Islands and in Southwest Florida
SCCF Thankful Banner Retrieved by LCSO
August 19, 2020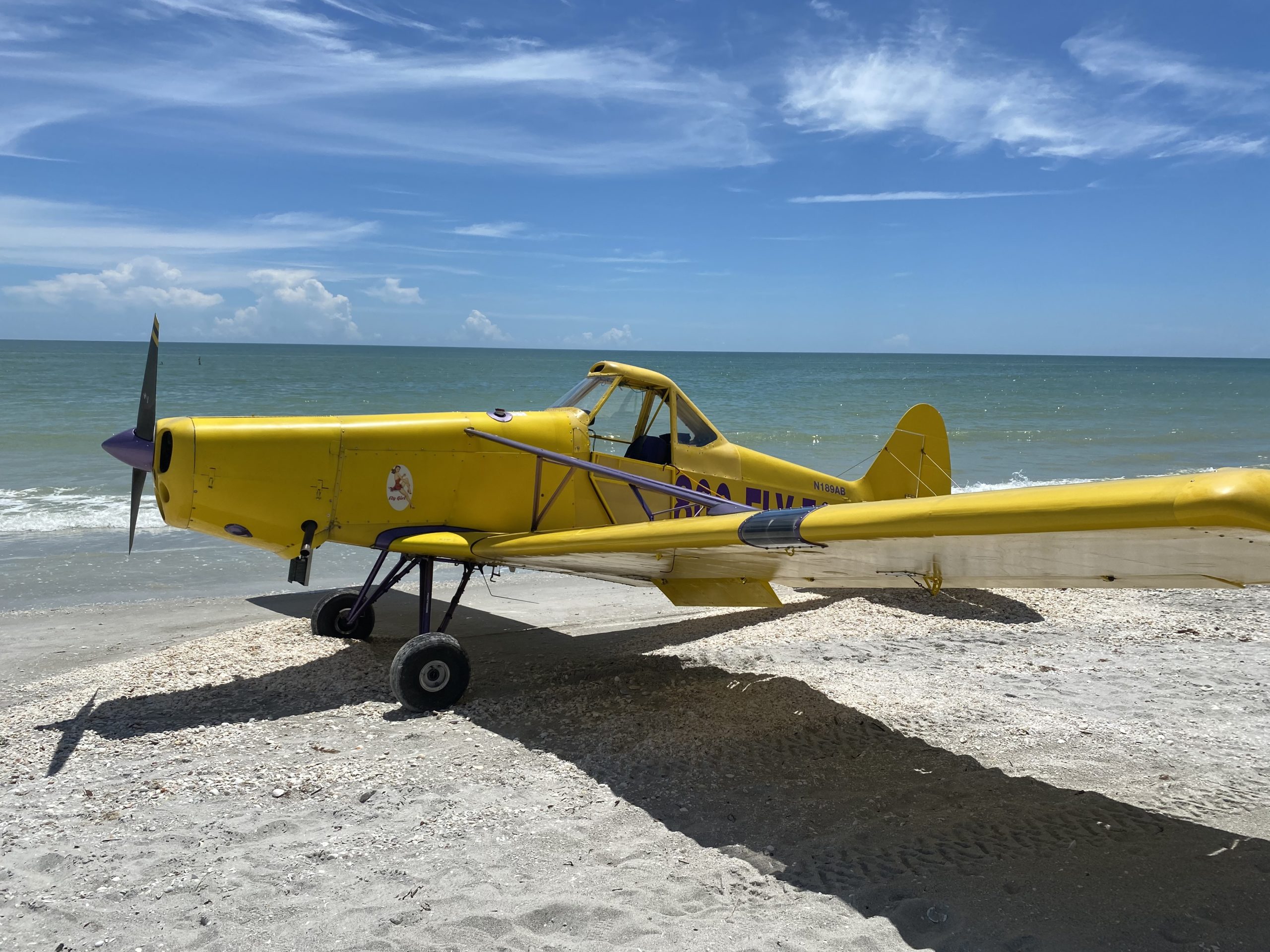 On Wednesday, August 12, there was a very unusual sight on the beach – a small Piper plane near Access 6 off West Gulf Drive!
The single-engine plane, which tows banner ads, was experiencing engine trouble and was forced to make an emergency landing on the unoccupied stretch of Sanibel beach. The pilot dropped the advertising banner before landing with no injuries. After the appropriate inspection and repair of the aircraft, the beach was cleared of citizens and the plane took off eastbound with no further complications.
While SCCF staff was on standby to assist if needed, officers from the Lee County Sheriff's Office (LCSO) marine unit and the Sanibel Police Dept. arrived quickly on the scene and sought to locate and recover the immense 45' x 90' banner that landed in the Gulf, as it posed an entanglement risk to marine wildlife such as sea turtles and manatees.
"Removing a banner so large and heavy was no small feat, and we are very grateful that LCSO went above and beyond to ensure the safety of our marine life," said Coastal Wildlife Director Kelly Sloan. We are also appreciative of the ongoing support from Officer Steve Royka and the Sanibel PD, who consistently go the extra mile to serve not only humans in our community, but to protect the well-being and safety of our wildlife and environment.
"This was an all hands-on deck event for our environmentally-minded community," added Sloan. "The success of our program would not be possible without the stewardship Steve and his fellow law enforcement officers on Sanibel and Captiva."