Stay in the know about wildlife, water quality, and ecosystems on Sanibel and Captiva Islands and in Southwest Florida
Hatching Season Peaks as Nesting Tapers Off
August 19, 2020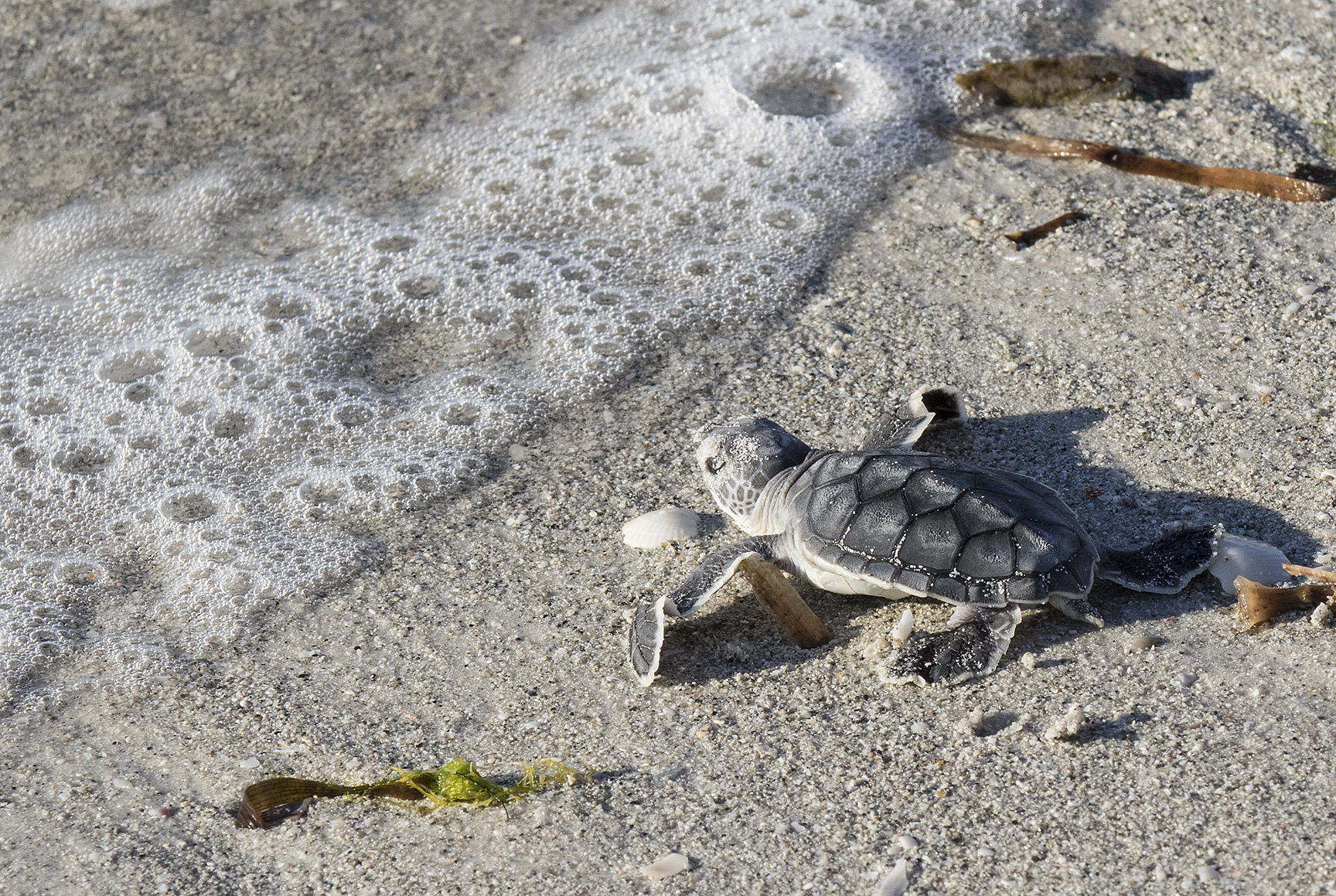 Our sea turtle team has only discovered six new nests since early August, but 42 new hatches have been documented in the last two weeks!
A total of 415 nests on Sanibel and Captiva have hatched so far, with 23,364 hatchlings leaving our beaches and heading into the Gulf of Mexico. Volunteers and staff have been busy doing inventories of these nests to determine hatch and emergence success.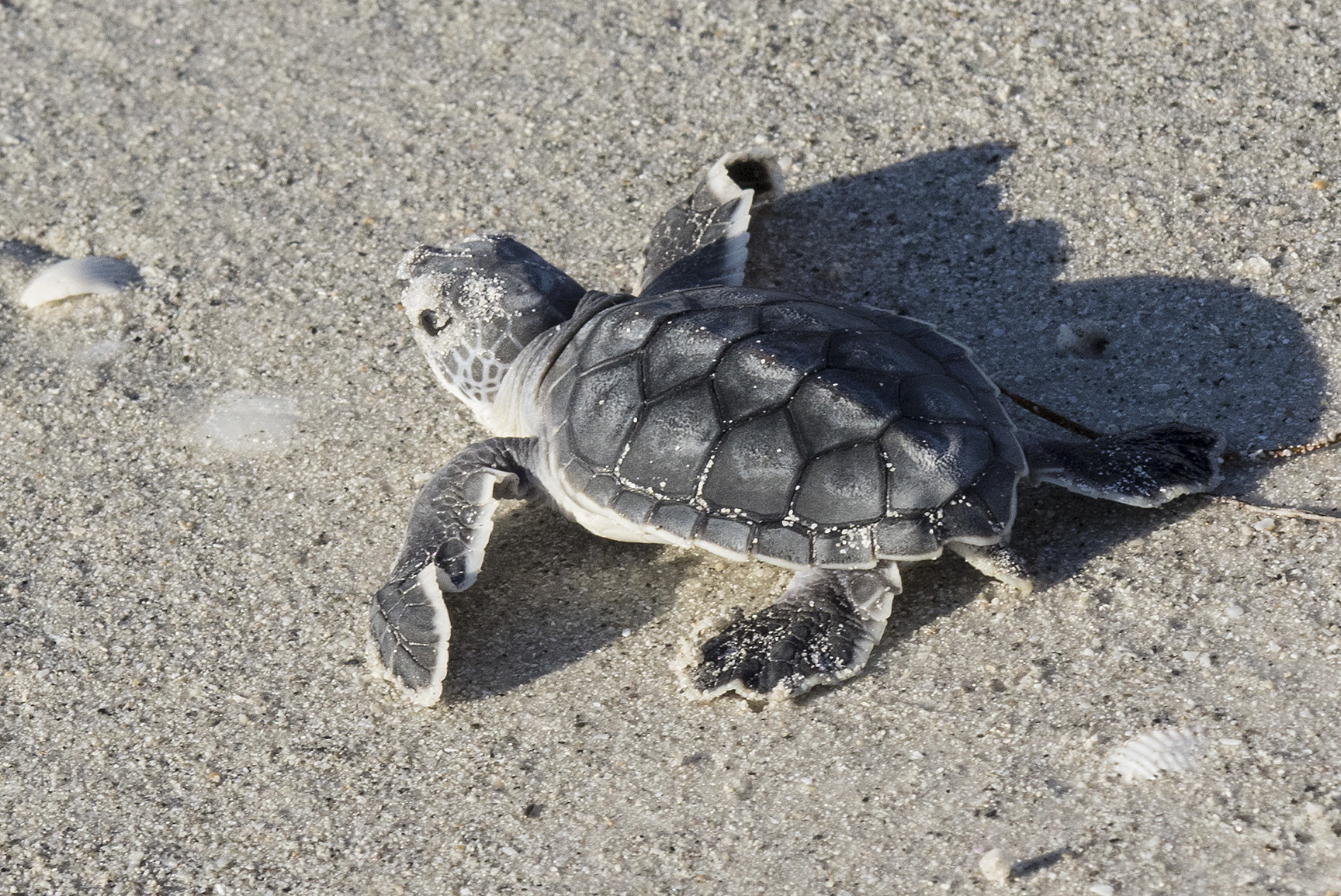 One of the more memorable recent inventories was a green sea turtle (Chelonia mydas) nest that produced 107 hatchlings! Thanks to SCCF Volunteer Karl Werner for these photos of one of these hatchlings. This nest was laid by Holly, a green that we first encountered in 2019, and who returned again to nest this year. We suspect she laid all four of the green nests on the East End this year.
Unfortunately, the increase in hatches is also corresponding with a spike in hatchling disorientations, with 47 nests disorienting on Sanibel and Captiva to date. The City of Sanibel and Lee County have dedicated staff to enforce lighting codes and keep our beachfront properties dark. Of these disorientations, 33 were attributed to skyglow from Cape Coral and Fort Myers, Skyglow has quickly become one of the biggest threats to sea turtles in Florida. Fortunately, light pollution caused by skyglow is a manageable issue. There is an opportunity to adopt more rigorous strategies of light management and have a positive impact on humans and wildlife in Florida.
See the charts below for a comprehensive update of all nesting and false crawls this year to date compared to last year.