Stay in the know about wildlife, water quality, and ecosystems on Sanibel and Captiva Islands and in Southwest Florida
She Sells Sea Shells Donates $500 to SCCF
August 5, 2020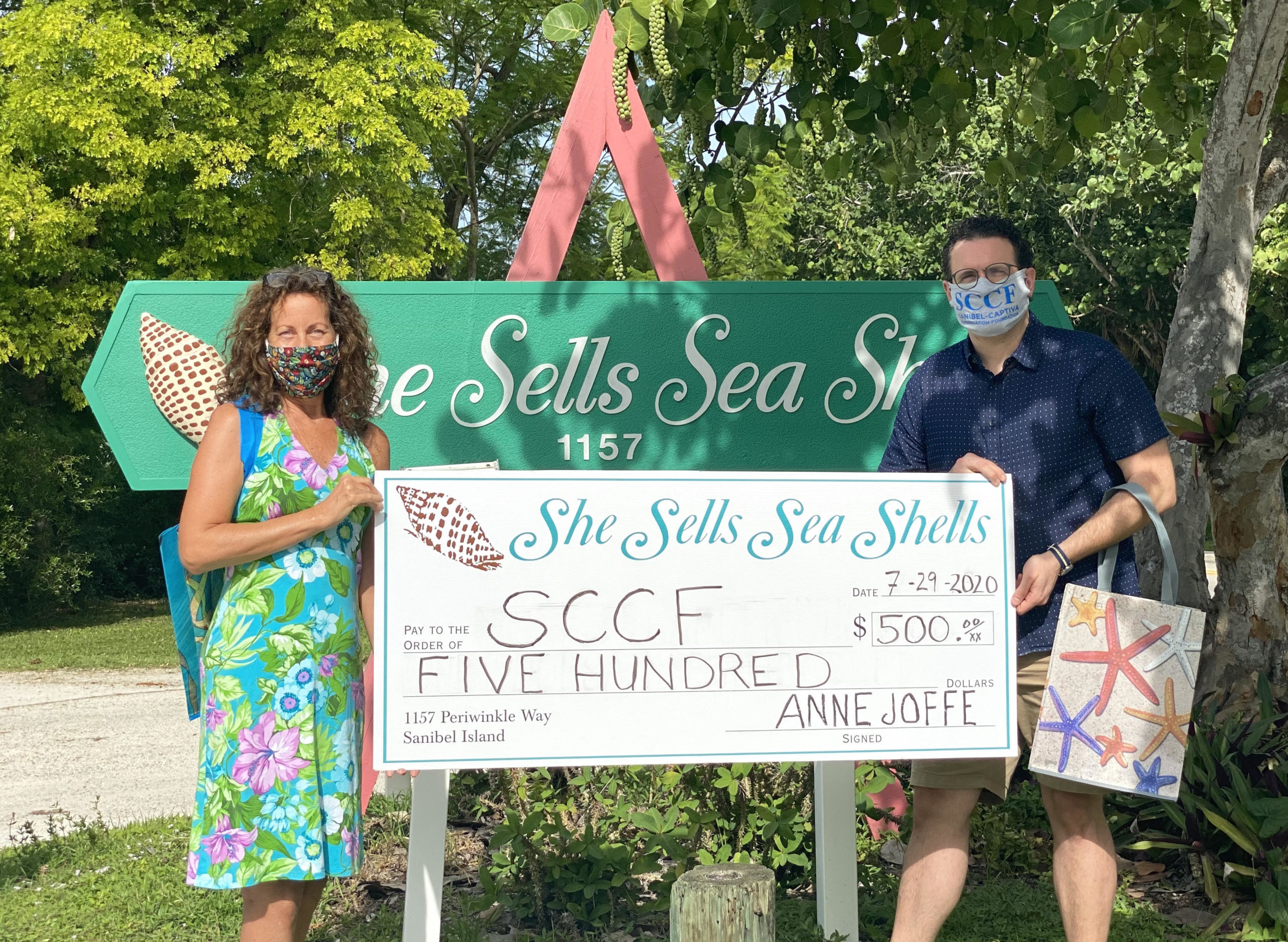 She Sells Sea Shells raised over $500 from the sales of their reusable shopping bags as part of an ongoing effort to offset plastic bag pollution and support conservation on the islands.
"We started this initiative to support the environment and give back to our community which is a long-standing core value of our family-owned business," said Tamara Joffe.
In support of the environment, She Sells Sea Shells is donating a $1 to SCCF (Sanibel-Captiva Conservation Foundation) for every bag sold and is continuing this campaign into the future.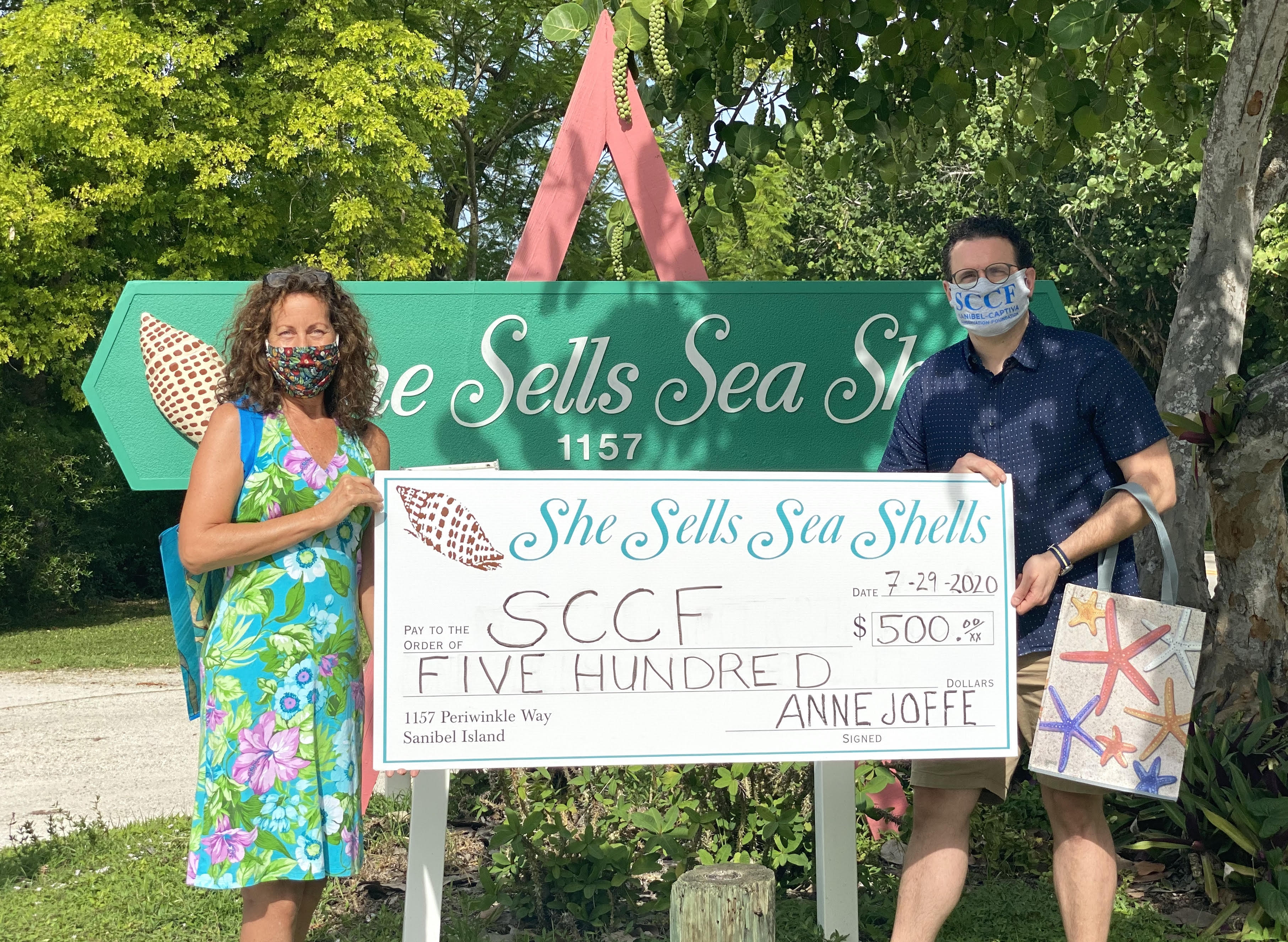 As he accepted the $500 check from the iconic island retail shop, SCCF CEO Ryan Orgera praised the family's efforts to minimize the use of plastic.
"We hope that other businesses will join in embracing the conservation ethic that defines our islands," Orgera said. "We are very grateful that She Sells Sea Shells is showing concern for our oceans and our wildlife by eliminating plastic bags."
According to Oceana, an estimated 17.6 billion pounds of plastic leaks into the marine environment from land-based sources every year.
"It's hard to fathom, but it's essentially the same as dumping a garbage truck full of plastic into the oceans every minute," Orgera added.
Made from recycled materials, and available in a variety of sea life-inspired designs including seahorses, starfish, sea turtles, manatees, and dolphins, the reusable bags are available to She Sells Sea Shells customers for $5.
"The bags are truly beautiful and they are washable and very durable," said Joffe. "Our customers are eager to support this important environmental cause, and have also been purchasing extra bags as gifts to further spread awareness."
She Sells Sea Shells and the Joffe Family believe this will have a positive impact on Sanibel Island and the planet. Giving back to the community has been a core value of She Sells Sea Shells for more than four decades. She Sells Sea Shells is an award-winning, family-owned and operated business since 1976 on Sanibel Island open 365 days a year.
SCCF is a non-profit organization dedicated to the conservation of coastal habitats and aquatic resources on Sanibel and Captiva and in the surrounding watershed. Learn more at sccf.org.