Stay in the know about wildlife, water quality, and ecosystems on Sanibel and Captiva Islands and in Southwest Florida
Spice Up Your Landscape with Bird Pepper
July 23, 2020
If you're looking to spice up your home garden or landscape with a fun, native edible bird pepper (Capsicum annuum var. glabriusculum) might be the perfect addition.
This shrubby pepper has dark green leaves and grows to 3 feet tall. The solitary white flowers that emerge from the leaf axils are followed by small green fruit that turn bright red when ripe. Don't be fooled by their size! These tiny chiles pack a punch and measure between 50,000-100,000 units on the Scoville scale!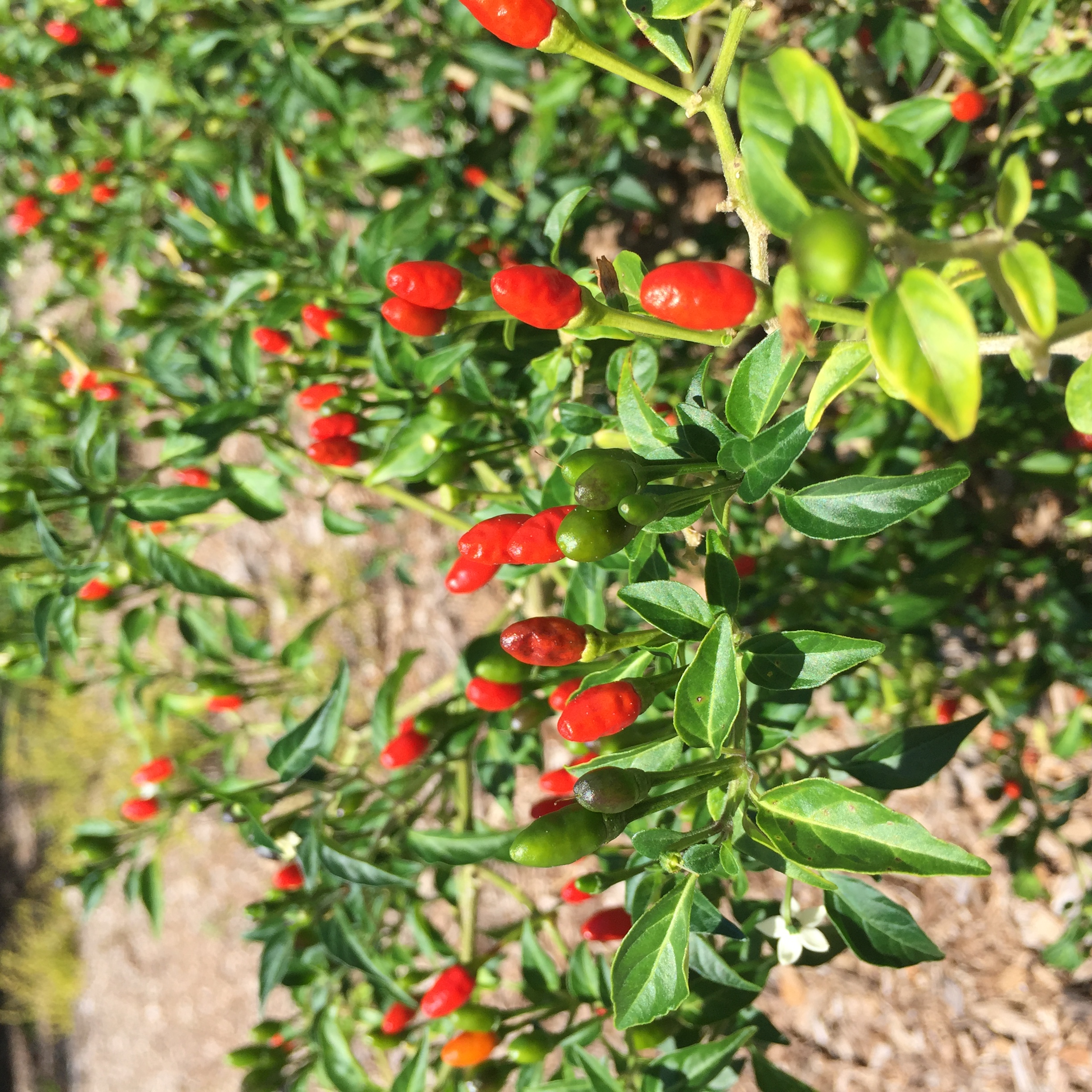 As the name suggests, Bird peppers are heavily favored by birds who in turn, effectively aid in seed dispersal. Bird peppers are also beneficial to humans and have a long history of medicinal use by natives of Central America and Mexico as the peppers contain compounds used to alleviate ailments ranging from toothaches to rheumatism. They can be used fresh or dried when cooking to add heat to a meal. Just remember, a little goes a long way!
Bird pepper plants can be easily grown in a container or planted directly into your home garden where the red peppers will add year-round color to your landscape.
We continue to offer contact-less deliveries and curbside pickup. On-island deliveries are made on Wednesdays and curbside pickup is also on Wednesdays, from 2 to 3pm. Simply place your order online by midnight on Tuesday for pickup or delivery that Wednesday.