Stay in the know about wildlife, water quality, and ecosystems on Sanibel and Captiva Islands and in Southwest Florida
Shorebird Nesting Season Winding Down
July 23, 2020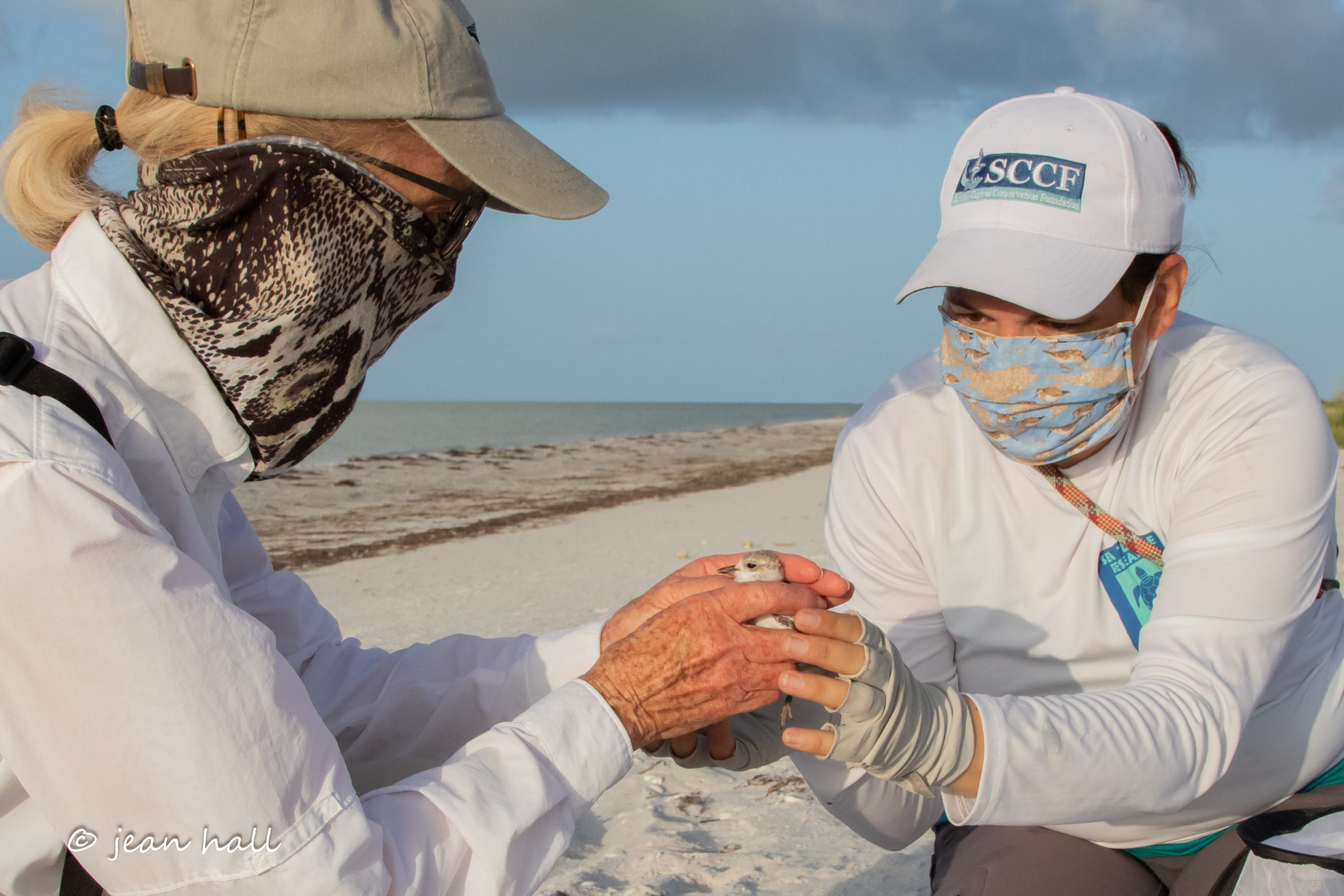 SCCF Shorebird Biologist Audrey Albrecht reports that It appears shorebird nesting season is nearly over on Sanibel, as indicated in this photo of adults that are molting out of breeding plumage.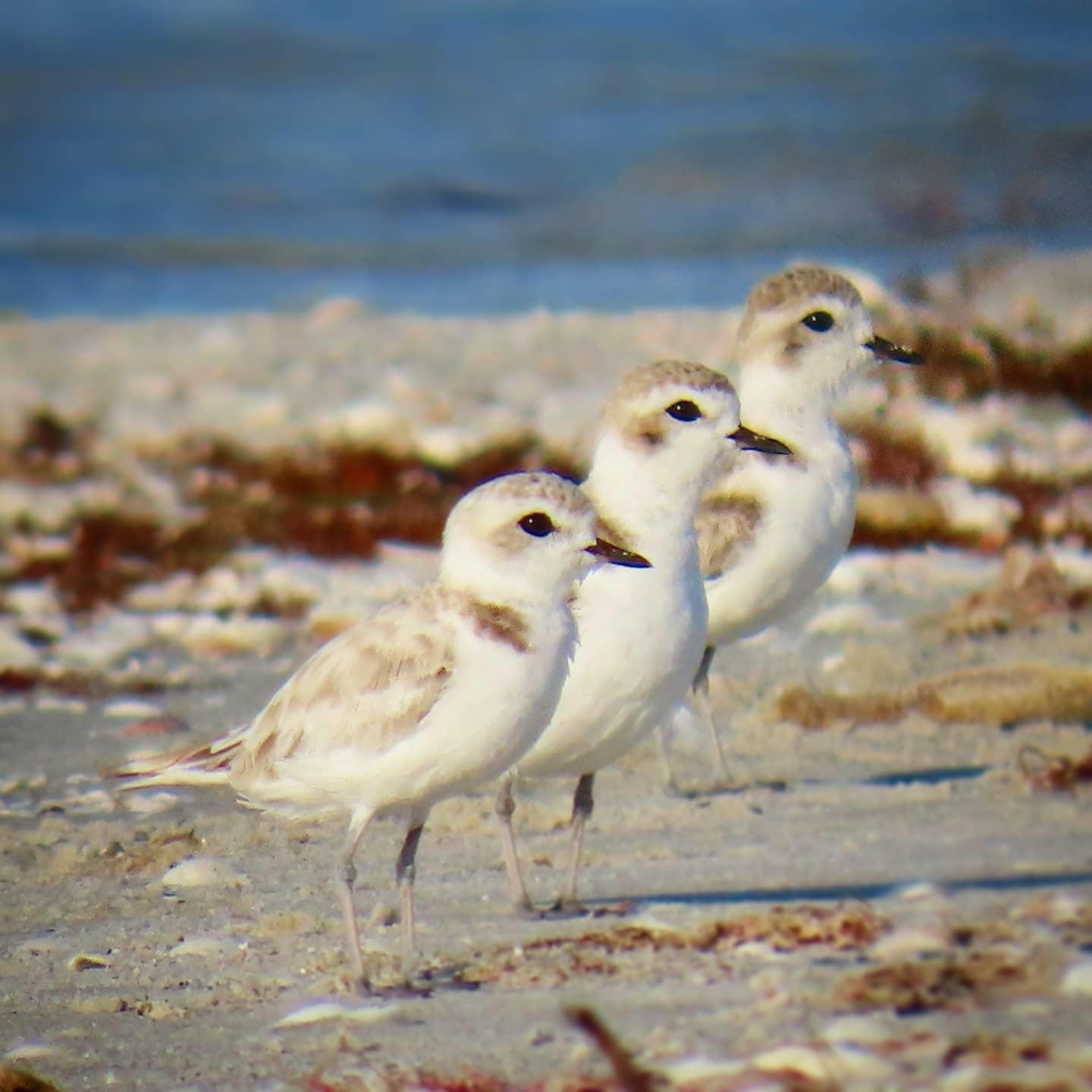 "On July 17, our last snowy plover (Charadrius nivosus) fledgling took flight," said Albrecht. "In total, we have had six nest attempts from five nesting pairs, and five chicks that survived to fledging."
Last year, four chicks survived to fledgling from four nesting pairs.
"The success rate of one fledge per pair remains the same," Albrecht added.
Plovers are now gathering in small groups and resting on the beaches, which typically indicates the end of nesting season.
"Breeding birds tend to be much more territorial," she explained. Please watch your step when you are out walking, as they are very well camouflaged and like to rest in the wrackline, or in footprints in the sand." Take a look at the plover in a footprint pictured below to understand how difficult they can be to spot.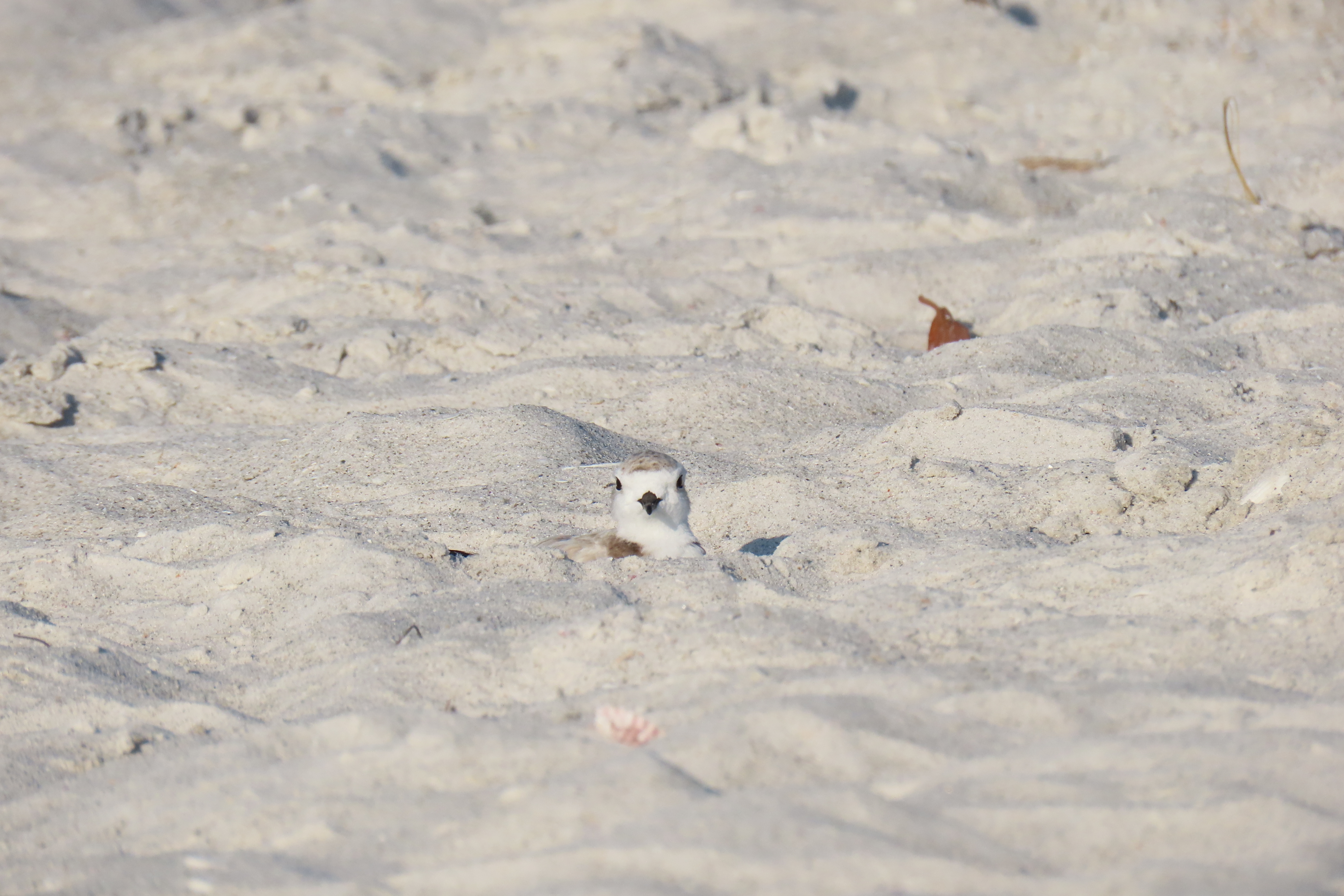 Unfortunately, our Wilson's plovers (Charadrius wilsonia) and least terns (Sternula antillarum) were unable to successfully fledge any young on Sanibel this year.
SCCF is working closely with partner agencies, including the City of Sanibel Natural Resources and FWC, to assess predation issues and plan ahead to improve success in 2021.
"Last year our least tern colony failed due to predation as well, but the Wilson's plovers did manage to fledge four chicks," said Albrecht. "Though we did not fledge any least terns on Sanibel, they can be seen frequently on our beaches right now as they begin staging for migration."
As we start to see migratory shorebirds return, keep an eye out for banded birds, and let our shorebird biologist know if you see one, or have any shorebird questions by emailing shorebirds@sccf.org