Stay in the know about wildlife, water quality, and ecosystems on Sanibel and Captiva Islands and in Southwest Florida
Burn of Lindblad Preserve Canceled for Monday, July 13
July 10, 2020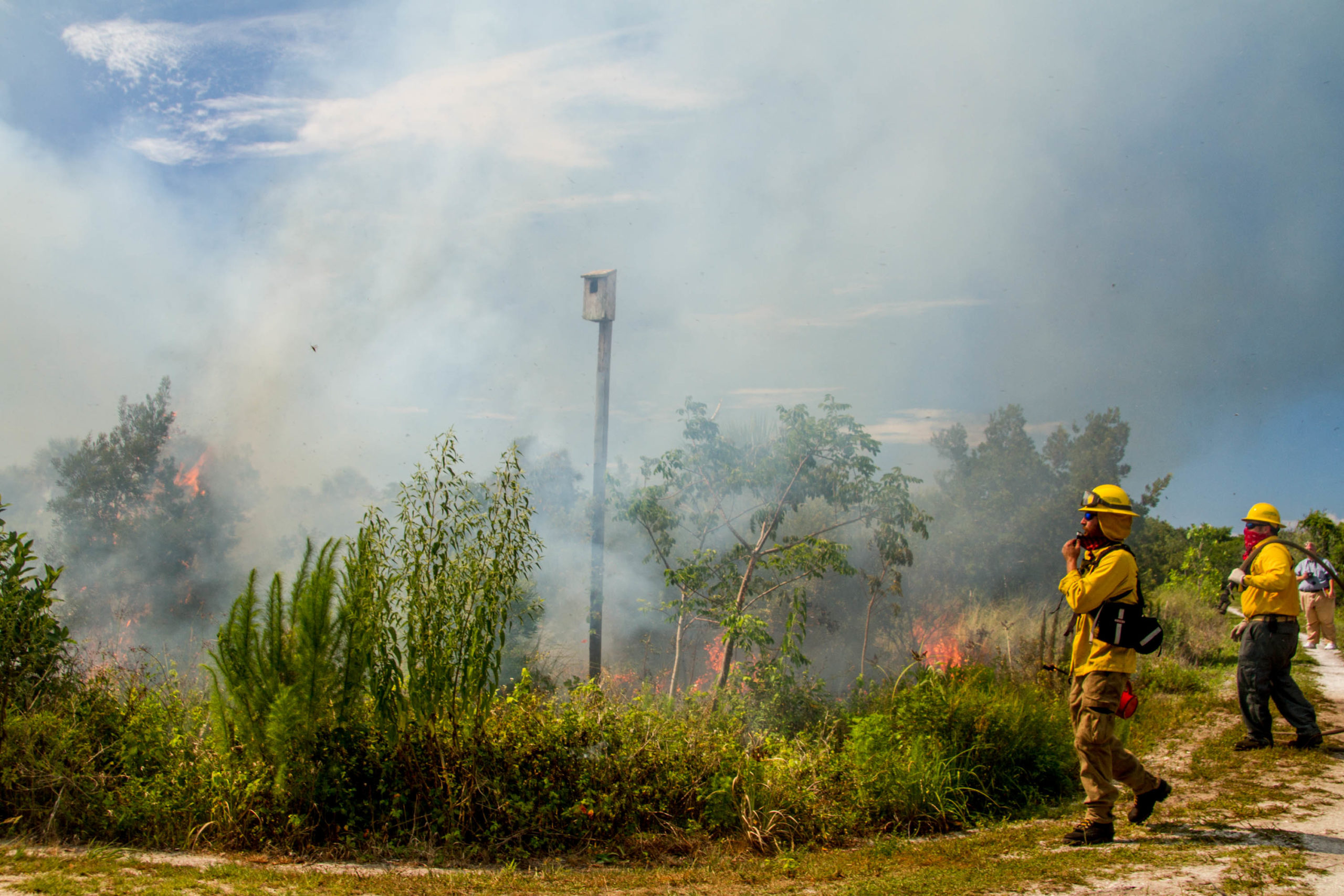 UPDATED:
The Sanibel-Captiva Conservation Foundation (SCCF) in cooperation with the City of Sanibel and other local partners has canceled a prescribed burn of a portion of the SCCF Erick Lindblad Preserve that was tentatively scheduled for Monday, July 13, 2020. The prescribed burn is intended to help preserve the natural ecology of the area and reduce the likelihood of catastrophic wildfires.
Please monitor the City's website www.mysanibel.com for the latest updates. To learn about what goes into scheduling and planning a prescribed burn, listen to SCCF's podcast featuring the island's burn bosses by clicking here.
On Friday, July 10, the City and SCCF announced that the burn might take place on Monday or Tuesday based on forecast conditions.
—
The Erick Lindblad Preserve is located south of Sanibel-Captiva Road between Tarpon Bay Road and Rabbit Road. Click here for a map of the prescribed burn location.
The forecasted SW wind direction should limit impacts to most residential areas; however, residents in the Rabbit Road and Lake Murex neighborhoods, as well as the Tarpon Bay Road Commercial District & adjacent residential areas, should take precautions in the event of any unanticipated wind shifts that may send smoke to these areas from the burn units. While no road or park closures are planned, please adhere to all signs, road closures, and instructions about closed areas provided by law enforcement and fire personnel.
Depending on the wind direction and strength, it may be possible to see or smell smoke. Smoke sensitive individuals should keep their windows closed and avoid outdoor activities in the affected areas. Residents and visitors are also encouraged to close their windows, cover pools, and move cars and furniture indoors. Ash and smoke associated with a prescribed burn cannot be prevented.
After the prescribed burn has been completed, there may be occasional smoke seen from the burned area for several days. Fire personnel will monitor the burned area and adjacent roads taking all precautions necessary to have personnel and equipment on-site to minimize fire activity and smoke impacts to the public.
To learn more about prescribed burns, click here for a list of Frequently Asked Questions. To be included on the City's list of Smoke Sensitive Individuals and receive notification regarding future prescribed burns on Sanibel, please contact Joel Caouette at the City of Sanibel at (239) 472-3700 or email Joel.Caouette@mysanibel.com. For questions on the day of the burn, contact Holly Milbrandt, Public Information Officer at (239) 470-4005.