Stay in the know about wildlife, water quality, and ecosystems on Sanibel and Captiva Islands and in Southwest Florida
Tracking of Loggerheads Enhances Red Tide Research
July 8, 2020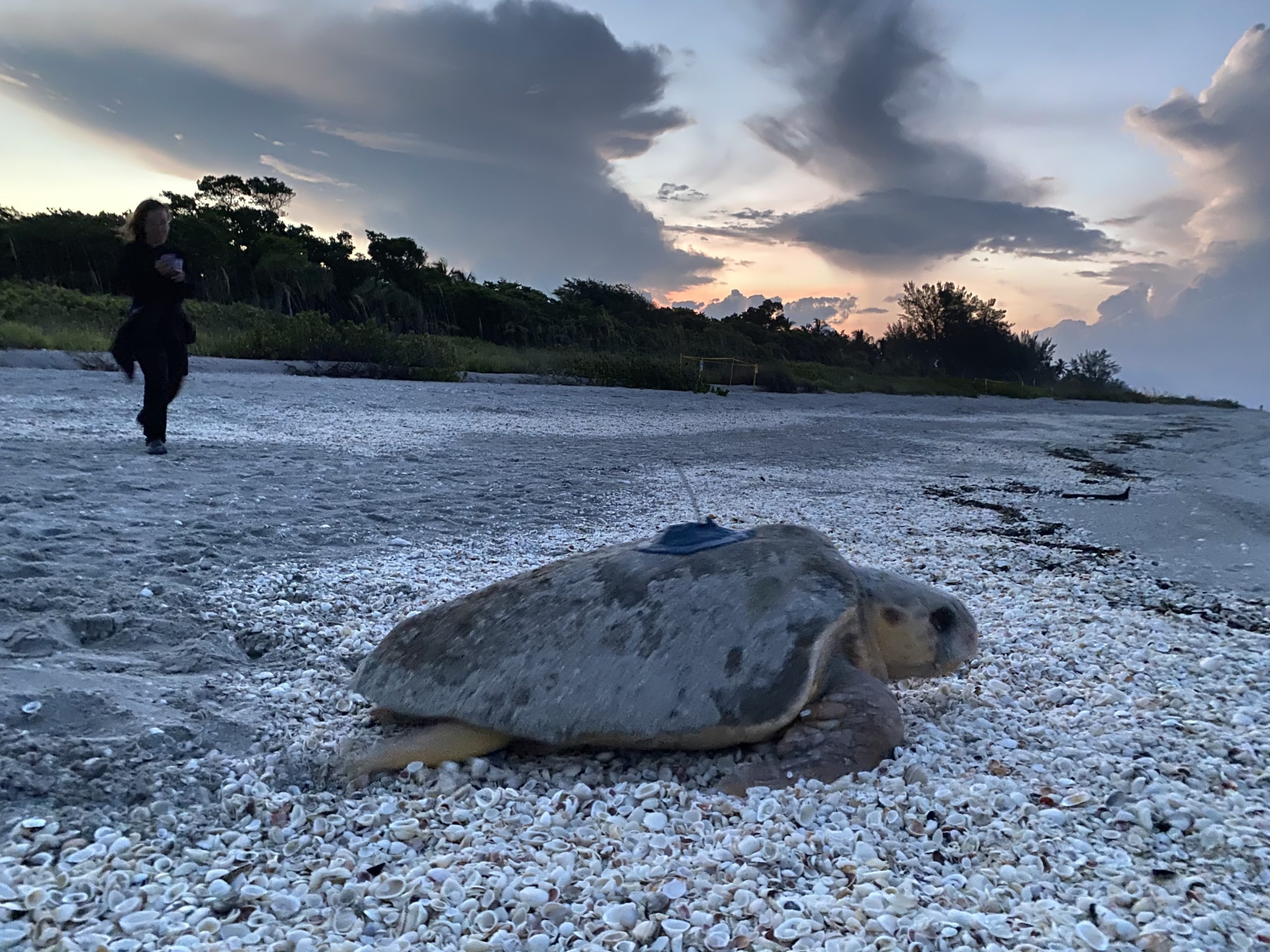 Meet Pepper!
At 4'3" head to tail, she is the largest loggerhead our sea turtle team has encountered this season.
Pepper is also the second loggerhead sea turtle ever to be satellite-tagged after nesting on Sanibel. Our team tagged Pepper after she successfully laid a nest on Monday, July 6. They previously encountered her on Sanibel in 2018, which was a season of naming turtles after spices.
The first loggerhead to be tagged this summer was a loggerhead named Junonia.
Pepper and Junonia will be part of a study to learn more about the post-nesting movements, migratory pathways, and foraging grounds of loggerhead sea turtles that nest on the gulf coast of Florida. Since Pepper was nesting during the 2018 red tide bloom, the data will also contribute to a research project investigating the long-term impacts of red tide events on the health and reproductive success of nesting sea turtles, which is funded by the Florida RESTORE Act Centers of Excellence. Thanks to the AWC Family Foundation for funding satellite tagging of loggerheads.
We are also satellite tracking a rare leatherback named Juniper that nested on our beaches for the first time this season.
Click here to track Pepper, Junonia, and Juniper!