Stay in the know about wildlife, water quality, and ecosystems on Sanibel and Captiva Islands and in Southwest Florida
Marine Lab & FGCU Measuring Effects of Caloosahatchee Runoff
June 10, 2020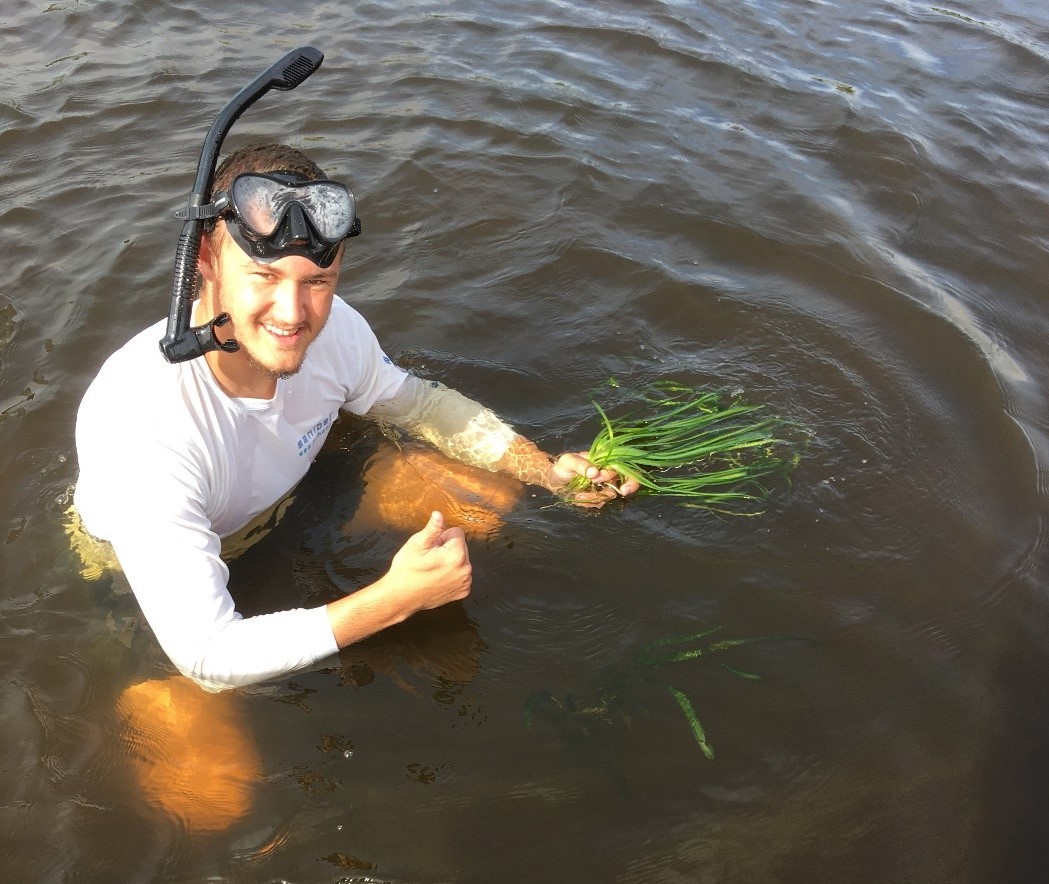 SCCF's Marine Lab is working with FGCU scientists on an EPA grant designed to improve our understanding of how water management and poor-quality runoff affects seagrasses and contributes to algae blooms.
Freshwater inflows to the Caloosahatchee have changed in timing and quality as development has occurred. Instead of a steady flow of clean water filtered through swamps and the aquifer, rapid runoff events bring particles, pesticides and nutrients, and fast salinity changes. This has resulted in an unbalanced ecosystem with tape grass and seagrasses in poor shape, and not plentiful enough to feed manatees in much of the estuary.
"We've been noticing a lot of macroalgae, which happens when the water has been clear and there aren't enough algae grazers such as snails and mullet," said Marine Lab Research Scientist Rick Bartleson, Ph.D.
James Douglass, Ph.D., and his students are sampling 100 shallow transects to document the location and condition of seagrasses in the estuary. Hidetoshi Urakawa, Ph.D., and his students are monitoring the microbial community in the seagrass beds and the water column.
Puspa Adhikari, Ph.D., and his students are measuring the water chemistry in wells and measuring radium in the estuary to estimate submarine groundwater inflows.
The SCCF Marine Lab scientists are assisting in these efforts and will also be installing a continuous nutrient monitoring system at Fort Myers along with measuring nutrients in grab samples from wells and the estuary, improving our light attenuation calculation, identifying algae, and testing for herbicides.
We are also planting tape grass as the recent high salinities upriver have further reduced tape grass coverage. Information gathered will improve a seagrass ecosystem model that can be added to the weekly Caloosatchee & Estuary Condition report and help guide water management decisions.