Stay in the know about wildlife, water quality, and ecosystems on Sanibel and Captiva Islands and in Southwest Florida
Habitat Management Efforts Underway on Conservation Lands
June 3, 2020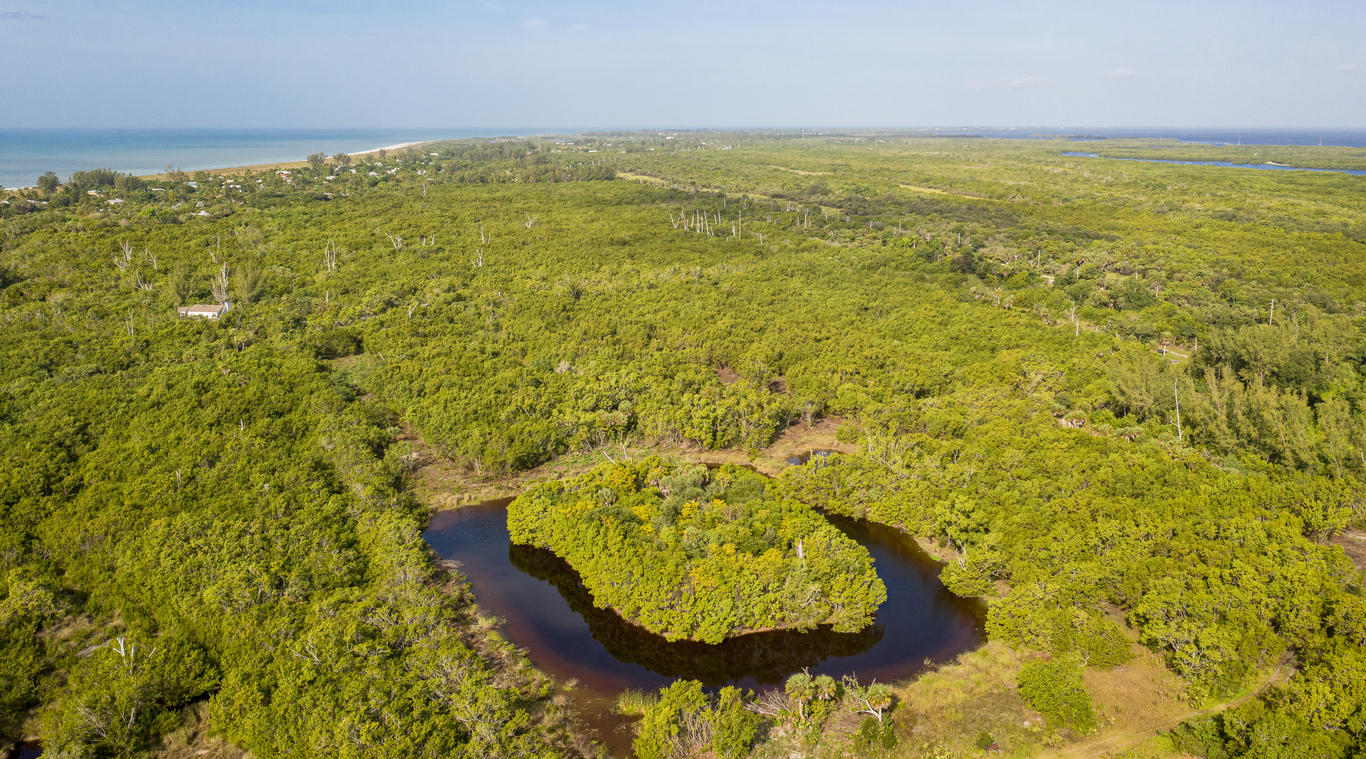 Over the last month, SCCF land management activities have been in full operation on conservation lands. All of the usual activities are occurring while following safe guidelines for social distancing and cleaning practices. In preparation for the arrival of the prescribed fire season, the proposed burn units have been prepped by cutting back tree limbs near fire breaks and widening and disking, i.e. breaking up the soils and vegetation with a tractor to deter a fire from crossing an area, those breaks to keep the fire contained and the lines passable for vehicles.
For much of the spring, conditions were too dry to consider conducting a controlled burn.
"Quarantine procedures in late March and April, due to the pandemic, ruled out any controlled burns. However, due to loosening restrictions, we will be looking for windows to perform one," said Wildlife & Habitat Management Director Chris Lechowicz.
Habitat management staff has been continuing to spray herbicide on emerging Brazilian pepper (Schinus terebinthifolius) throughout the spring, especially in hard to reach areas that are normally too wet to traverse. Other exotic plants, such as cogon grass (Imperata cylindrica), climbing cassia (Senna pendula), air potato (Dioscorea bulbifera), javaplum (Syzygium cumini), and Wedelia (Sphagneticola trilobata) are also treated while searching for Brazilian pepper. Consistent and scheduled control efforts are essential to keeping exotic vegetation at maintenance level in the hopes of reaching eradication level.
SCCF Land Conservation Steward Victor Young has been also working on removing hardwood shrubs and trees on important gopher tortoise ridges on the C. R. Johnston Tract. This effort will allow more grasses and ground cover plants to occupy those areas for tortoises. Young also sets and checks the wildlife cameras on SCCF properties to monitor wildlife activities and environmental changes. By adding these cameras to the process of managing lands, we can gauge after-effects of the process and how wildlife responds to the effort.