Stay in the know about wildlife, water quality, and ecosystems on Sanibel and Captiva Islands and in Southwest Florida
SFWMD Restricts Lawn Irrigation After Driest March in 89 Years
April 22, 2020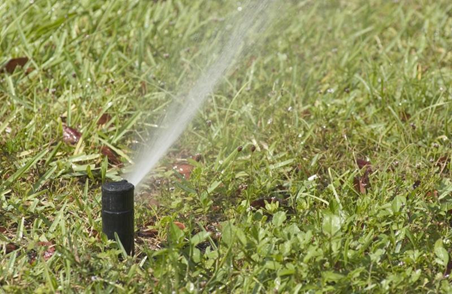 On April 9, the South Florida Water Management District (SFWMD) issued water conservation guidelines to property owners for outside irrigation to conserve water amid record dry conditions. Cape Coral residents have reported wells going dry and freshwater canal levels dropping quickly. Drought conditions spurred Lee County to issue a 30-day burn ban on April 7 for open fires and outdoor ignition sources for unincorporated Lee as well as all six incorporated areas of the county, including Captiva.
The SFWMD reported that 88% of municipalities within the 16-county district do not have outdoor watering restriction rules. Since 50% of all household water use is for watering lawns, cutting back on this non-essential watering is a basic conservation measure. Lee County has been at the forefront of conservation limiting irrigation to 2 days/wk year-round. Cape Coral also limits irrigation to 2 days/wk.
Sanibel irrigation guidelines are 3 days/wk:
• Odd numbered street address may water on Monday, Wednesday, and/or Saturday, only before 10am or after 4pm.
• Even numbered street address, no street address, or those that irrigate both even and odd addresses may water on Tuesday, Thursday, and/ or Sunday, only before 10am or after 4pm.
Conservation is the cheapest and most efficient form of managing water shortages. Conserve first by following these simple water conservation tips:
• Implement Florida-Friendly landscaping and principles by using low maintenance plants and environmentally sustainable practices.
• Use rain sensors for outdoor irrigation. Check they are operating properly to avoid irrigating during or after significant rainfall – a major cause of water waste and costs you money.
• Wash your car at a commercial car wash where water is recycled.
• Replace aerators in kitchen and bathroom sinks with models rated for 1.5 gallons per minute or less.
• Switch to WaterSense labeled products including indoor showerheads, bathroom facets and toilets to save hundreds of gallons of water a week.
• Consider updating appliances like dishwashers and washing machines to Energy Star rated products.
• Using the shortest clothes washing cycle for lightly soiled loads; normal and permanent-press wash cycles use more water.
• Thawing frozen food in the refrigerator or microwave, not under running water.
• Scraping your dishes before loading in the dishwasher without rinsing.