Stay in the know about wildlife, water quality, and ecosystems on Sanibel and Captiva Islands and in Southwest Florida
Rae Ann Wessel Announces Retirement in May
March 11, 2020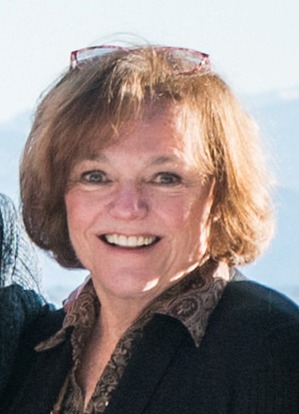 Rae Ann Wessel is retiring in May as she wraps up the "highlight of her 42-year career" as SCCF's Natural Resource Policy Director since 2006.
"The past 14 years in policy have been full of challenges. It's been an engaging, exciting and exasperating experience which I have enjoyed and from which I have grown in so many ways I never imagined," said Wessel, who also served as trustee for SCCF from 2004-2006.
Wessel was invited to join SCCF at a time when water quality issues were increasingly becoming a regional focus. A limnologist and marine scientist, Wessel has since earned a statewide reputation for her science-based policy, advocacy and outreach work with SCCF.
"Thanks largely to Rae Ann, SCCF is known for leveraging research to provide sound scientific grounding in critical discussions on water quality issues, especially Everglades and Caloosahatchee restoration," said SCCF CEO Ryan Orgera.
"While I hate to see her go, she's leaving us primed to bring a new policy director into a position that is well established and well respected," he added.
More than 20 years ago, Wessel was named "Conservationist of the Year" for her commitment to the environmental integrity of SW Florida by Audubon of Southwest Florida. In 2013, she received Citizen of the Year Award for her work as a "Tireless Scientist for the Environment" from the Sanibel Committee of the Islands (COTI).
"I have known Rae Ann since my days at the Environmental Protection Agency more than a decade ago," said Drew Bartlett, executive director of the South Florida Water Management District (SFWMD). "I remember my first interaction with Rae Ann very well. From that point on, I knew that she was good for Florida's environment and would absolutely make a difference for Southwest Florida. The Caloosahatchee River and Estuary are better because of her life-long work."
Wessel has an upbeat attitude about the timing of her departure from SCCF.
"I feel good about the accomplishments I have been able to deliver; progress on raising awareness of the Caloosahatchee from its ecological niche, its functions, services and restoration needs, to its history and the role it has served throughout this nation's past," she said.
She also is positive about efforts to advance Everglades restoration and proud to have been part of the history that brought them about.
"I've seen projects started and coming to completion, connecting our community residents, visitors and local economy to restoration efforts, wetland and habitat protections," said Wessel.
Most importantly to her as an advocate, she sees that her work will continue, ensuring a legacy of conservation, for which she was awarded one of 50 MAKERS: Women Who Make SW Florida in 2013 by WGCU, the regional PBS and NPR station.
"I'm confident that this is a good time to hand off the baton to the next generation to take over where I am leaving off to continue our progress. Today the trifecta of leadership, funding, and momentum make this a great time of progress and hope," said Wessel.
Over her 4-decade tenure in Southwest Florida, she has perhaps gained best recognition as a diehard supporter of the Caloosahatchee, with intimate knowledge of its oxbows, history and cultural heritage. She has built tremendous support for sustainable solutions for the Caloosahatchee and its role in the overall Greater Everglades ecosystem.
"With grace and determination Rae Ann has steadily ensured that the Caloosahatchee receives the water it needs and the respect it deserves," said Jacqui Thurlow-Lippisch, member of the SFWMD Governing Board. "Rae Ann has been an inspiration to me in my fight for the St. Lucie River. Her legacy leaves the river better than she found it, and she will be missed."
As one of the region's leading experts on Everglades restoration, Wessel will moderate her last official Everglades Update in partnership with the Everglades Foundation on April 23 at the Sanibel Community House. The interactive panel discussion will give members of the public a chance to hear directly from water managers from SFWMD and the U.S. Army Corps of Engineers. Register here to get a seat at the free event.