Stay in the know about wildlife, water quality, and ecosystems on Sanibel and Captiva Islands and in Southwest Florida
First Sea Turtle Nest of the 2019 Season
May 1, 2019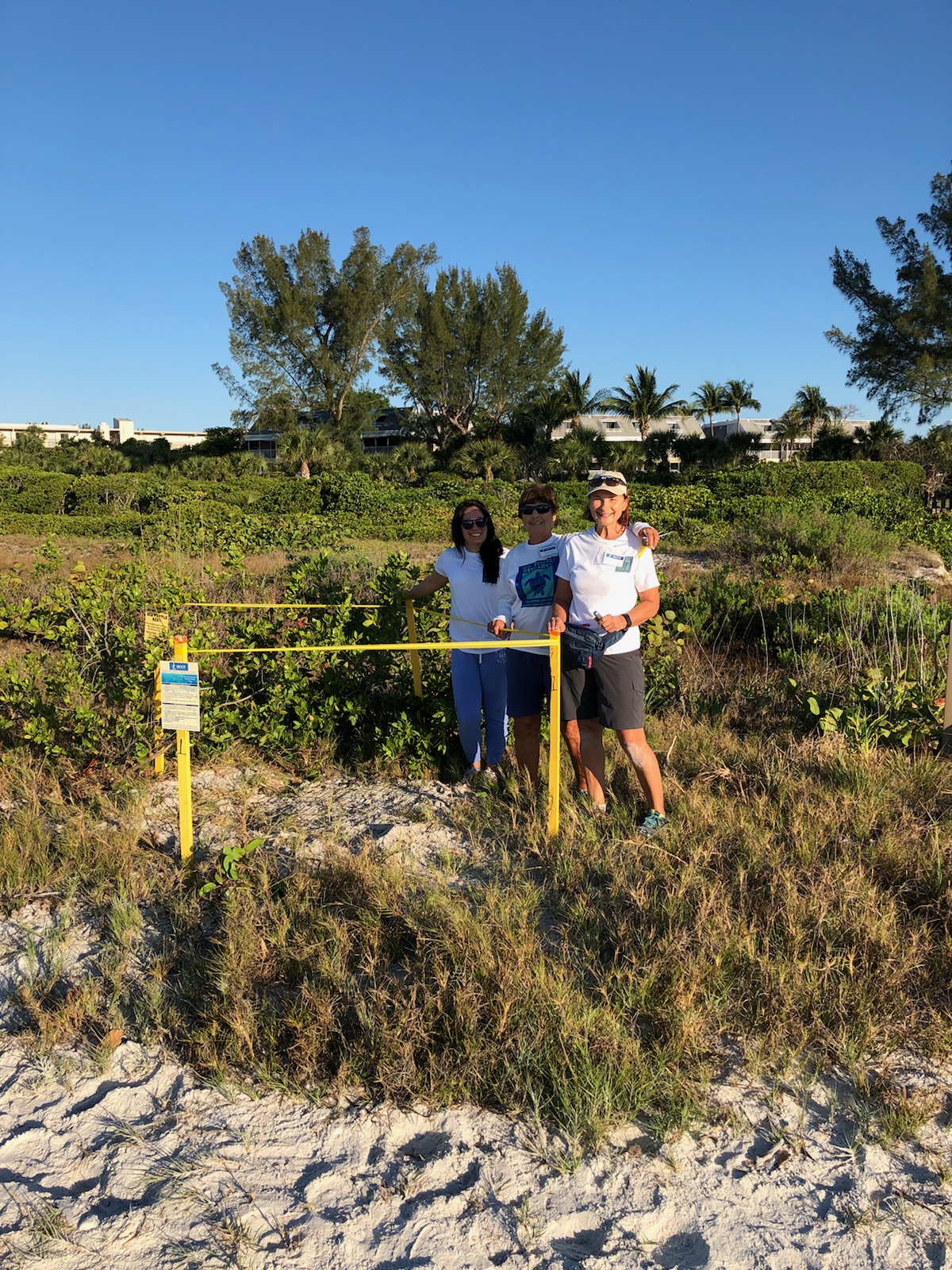 SCCF is pleased to announce that the first sea turtle nest of the 2019 nesting season was found on Sanibel's East End on Saturday, April 27. The loggerhead nest was found by volunteers Irene Nolan, Paola Wierda and Darlene Rizzo. The nest was screened to protect it against predation; the holes in the screening are large enough for hatchlings to emerge without assistance.
SCCF coordinates monitoring of sea turtle nesting on Sanibel and Captiva with the help of about 100 volunteers. In 2018 a total of 721 nests were laid on the two beaches, including 718 loggerhead nests, 2 green turtle nests, and 1 laid by the rare Kemp's ridley. Over 38,000 hatchlings
With the start of the active season, please remember to keep the safety of nesting sea turtles and their hatchlings in mind. All sea turtle species are listed and protected under the U.S. Endangered Species Act. You can help provide a safe beach for nesting and hatching sea turtles by keeping the following tips in mind:
Shield or turn off lights near the beach
Take all beach furniture, tents, and umbrellas off the beach with you
Fill any holes you dig
Do not approach or disturb nesting turtles
Never take a flash photo of a sea turtle
Cover all flashlights with an approved sea turtle friendly filter. If you see a sea turtle, turn the flashlight off immediately.
Pick up trash on the beach, especially plastic Honor the pet leash law
For more information on the sea turtles that nest and hatch on our beaches, visit the SCCF Nature Center for our Turtle Tracks education program.