Stay in the know about wildlife, water quality, and ecosystems on Sanibel and Captiva Islands and in Southwest Florida
Cape Coral Community Foundation Gift to SCCF
April 25, 2019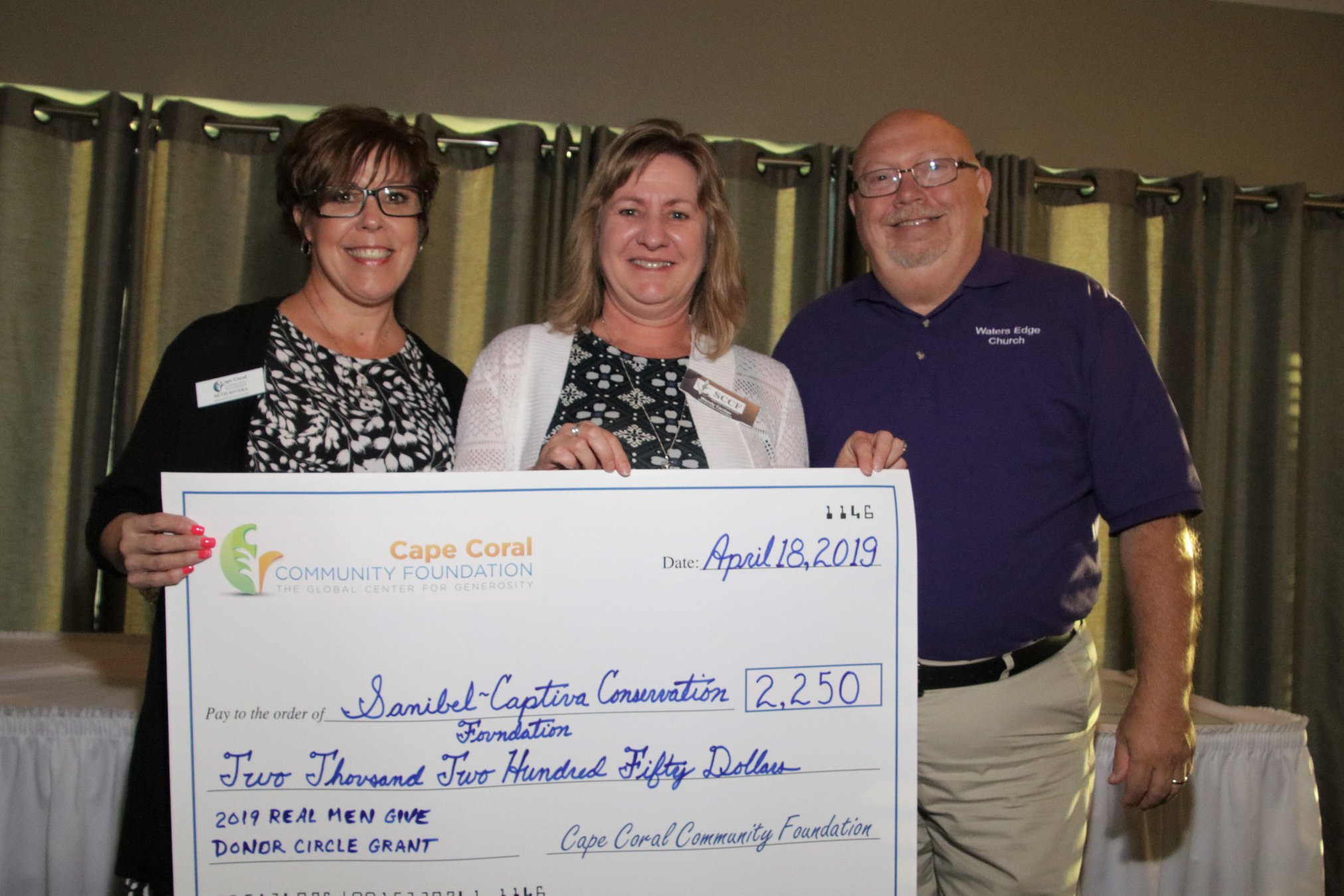 A most welcome gift of a $2,250 grant from the Community Foundation of Cape Coral to the Sanibel-Captiva Conservation Foundation (SCCF) in support of No Child Left On Shore, will bring about 100 underprivileged kids from Cape Coral to the beach. No Child Left On Shore is a partnership between SCCF and Captiva Cruises. Captiva Cruises takes the kids – some of whom have never seen the beach – to Cayo Costa where they have a chance to be in the water and learn about the shells and habitats of our barrier island beaches.
No Child Left On Shore was started in 2010 by Paul McCarthy, founder of Captiva Cruises, along with educator Richard Finkel and SCCF. It provides a hands-on opportunity for kids who might not otherwise have the opportunity to experience the coastal environment.
The Community Foundation of Cape Coral provides flexible, efficient and tax-effective ways to ensure that donors' charitable giving achieves the greatest possible impact through assisting not-for-profit organizations, empowering faith-based groups, guiding private schools, partnering with financial advisors and wealth managers, and introducing corporate employee giving. The Foundation also functions as a fundraising institute to train development officers for nonprofit organizations.
For over 30 years, Captiva Cruises has been providing beach and shelling cruises, island hopping and dolphin adventures as cruises explore the islands of Cabbage Key, Useppa, Boca Grande, Cayo Costa and Pine Island.