Stay in the know about wildlife, water quality, and ecosystems on Sanibel and Captiva Islands and in Southwest Florida
Fifth Graders Study Shoreline Ecology
May 30, 2018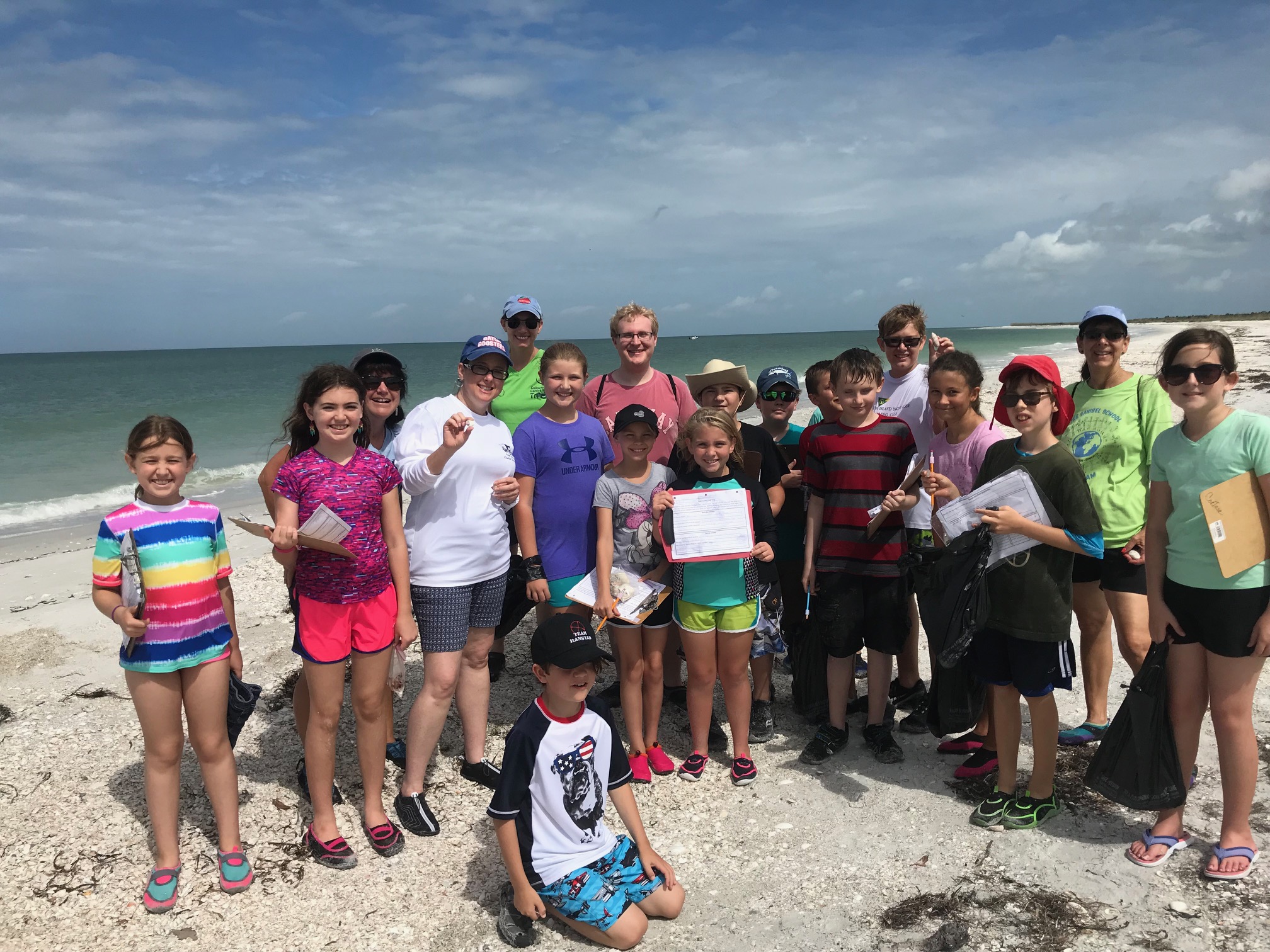 Captiva Cruises and The Sanibel-Captiva Conservation Foundation (SCCF) teamed up to conduct a Shoreline Ecology Field Trip for The Sanibel School's Fifth Graders. Aboard Captiva Cruises' motor catamaran vessel "The Playtime" the fifth grade students in Ann Franke and Lisa Whalen's classes cruises the waters of Pine Island Sound and The Gulf of Mexico discussing the importance of the Back Bay Estuary and Barrier Islands of Southwest Florida. The students had the opportunity to take a closer look at the shoreline habitats of Cayo Costa State Park. Along the trail to the beach students looked for mangrove tree crabs, snails and other signs of life within the mangrove swamp.
On the Gulf Beach students recorded their observations of shells and other evidence of marine life, dune vegetation, surf zone inhabitants such as coquina clams and mole crabs. On the beach exploration, to the total delight of the students, a Sea Turtle's tracks were discovered where a female sea turtle recently deposited her eggs. On the cruise back to Captiva's McCarthy's Marina a trawling net was used and students were able to observe pin fish, parrot fish, grunts, puffer fish and even a sea horse. The importance of the sea grasses and other habitats within the Back Bay Estuary was very evident to the students as they were witnesses to the life within Pine Island Sound.
Captiva Cruises and SCCF have been partners in Environmental Education for over twenty five years. Collaborative programs include conducting School Field Trips and the "No Child Left On Shore" Environmental Education Outreach Project. Additional information may be obtained by calling Captiva Cruises at (239) 472-5300 (www.captivacruises.com) or SCCF at (239) 472-2329 (www.sccf.org).