Stay in the know about wildlife, water quality, and ecosystems on Sanibel and Captiva Islands and in Southwest Florida
Caloosahatchee and Everglades Update Post Hurricane Irma
November 9, 2017
Join SCCF and the Everglades Foundation on Tuesday, November 14 at 7 p.m. at the Sanibel Community House for The Caloosahatchee and Everglades: In the Eye of the Storm. This program and community conversation will focus on water quality issues and restoration following Hurricane Irma.
The dark, excess freshwater resulting from Hurricane Irma illustrates how badly alternative outlets and additional storage are needed.
Progress is being made on Everglades restoration projects critical to opening up the southern end of the Everglades to move water south. The passage of the bill to establish the Everglades Agricultural Area (EAA) reservoir will work in tandem with these projects to add water storage capacity south of Lake Okeechobee to feed needed water to the Everglades and Florida Bay currently dumped to the estuaries.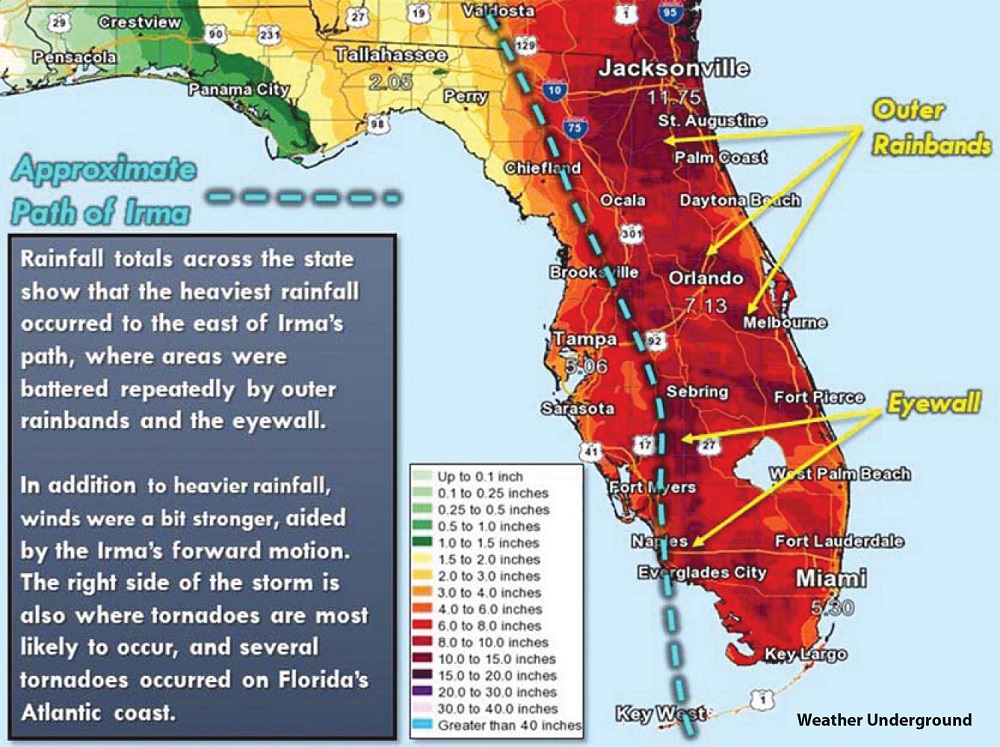 On November 14, SCCF and the Everglades Foundation will highlight issues ranging from water conditions to restoration progress and how you can participate in the coming state legislative process and a Federal Action Day in Washington, DC. in May 2018.
While the EAA Reservoir does not solve all of the problems, it's a major step forward and initial planning for the project has begun. There will be time for audience questions and you can find out how you can help. Community support and action will be vital in advancing the projects and funding needed — as Hurricane Irma's statewide impacts will also require funding from the state. Committee work for the next Florida legislative session has already begun and the session will open on January 9 (two months earlier than normal).

The program is free and open to the public. No reservations required.
Tuesday, November 14, 2017
Sanibel Community House, 2173 Periwinkle Way.
Doors open at 6:30; refreshments will be available. Program starts at 7 p.m.
Call SCCF at 472-2329 with questions.